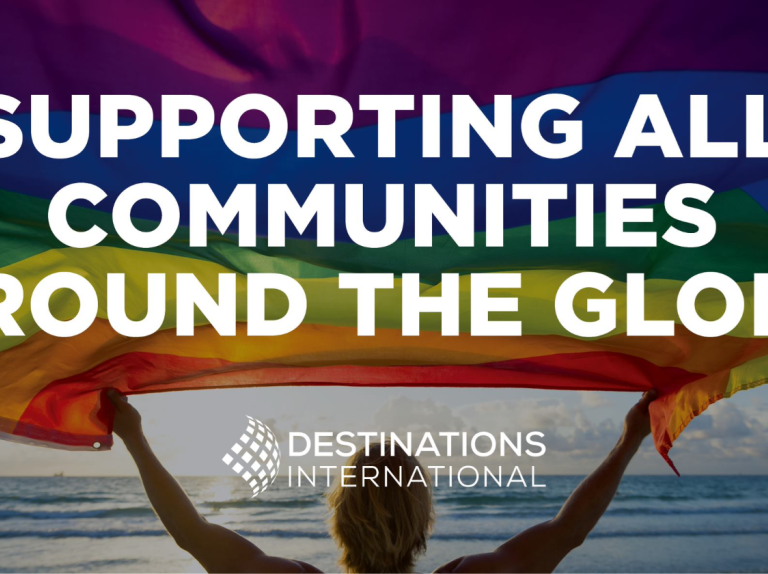 By: Stephanie Auslander, Destinations International
In honor of Pride Month, Destinations International continues to emphasize equity, diversity, and inclusion, one of the organization's eight strategic pillars. Our Welcoming Statement says that: 
Destinations International has long believed in travel's ability to be a profound force for good, moving national economies, societies, and identities forward like no other sector can. We believe that destinations should provide an inclusive environment that empowers and allows for innovation and an elevated sense of community and belonging for all. We continue to work with our members and partners around the world to promote diverse and inclusive destinations. Destinations International also provides education and research to our over 600 destination organization members around the world so that they are equipped with resources to support their workforce, community and visitors.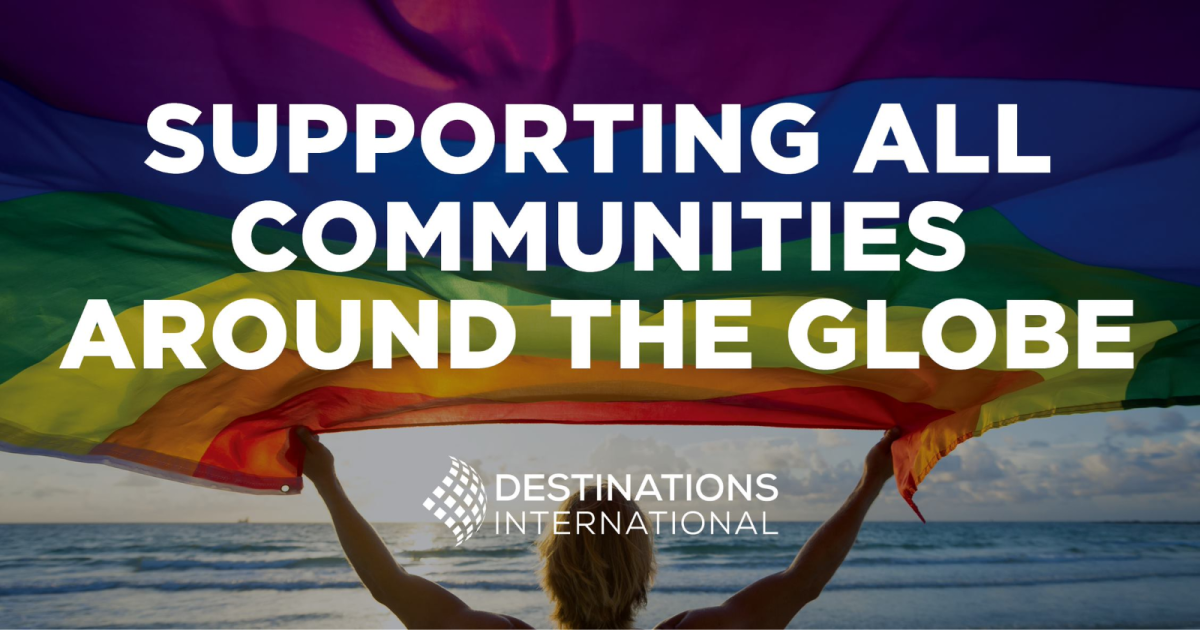 Throughout the month, destinations will celebrate the LGBTQ+ community, highlight their culture, and uplift the voices of those who are systemically marginalized. The potential influence of changing attitudes on acceptance of the LGBTQ+ community makes this year's celebration that much more important. Nationwide, pride month will celebrate this important occasion through live theatre performances, street performances, city-wide parades, and large gatherings devoted to individual pride and expression. The rainbow flags are a signature feature of the month-long celebration representing individuals with differences in identity including those who are non-binary, asexual or transgender.  
Currently in its tenth edition, the Human Rights Campaign's Municipal Equality Index measures inclusivity of policies, laws, and services aimed to improve quality of life for the LGBTQ community. Over the past ten years, the index has proven to be a benchmarking tool for city officials, policy makers, and business leaders to understand how to serve their communities in a progressive manner. The ratings from the index derive its score card from existing non-discrimination laws, municipality services, employment standards, law enforcement, and leadership on LGBTQ+ initiatives in a city. Moreover, the index measures 500 different city sizes ranging from populations of 10,000 to over 250,000 individuals. According to the results, a quarter of the communities achieved an index score of 100, with an average score of 67, indicating there is still much work to be done in those communities. However, there was an equal distribution of different sized cities who scored higher than the national average. Among the destination success stories from the index included Scottsdale, AZ, Santa Monica, CA, Fort Collins, CO, and Ferndale, MI.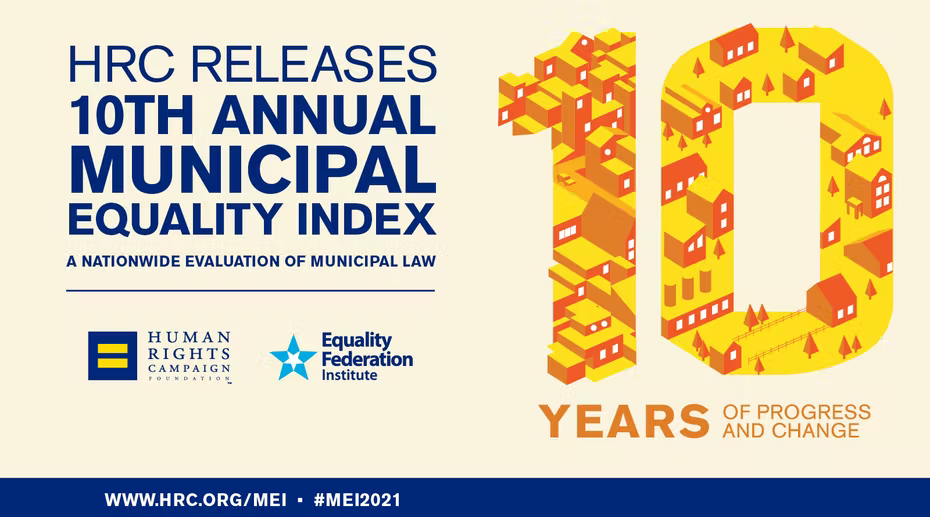 "Until Full Nationwide Equality is Realized, Cities must continue to lead the way on Vital Protections for the LBGTQ+ Residents, Visitors, and Workers" (Municipal Equality Index, 2021). 
Highlighting Destinations c

elebrating Equity, Diversity, and Inclusion 
Greater Palm Springs is known for its large LGBTQ+ friendly community and continues to highlight a variety of experiences for the visitor, resident, and local economy. Pride month is centered around the theme "You are included" featuring a guide to restaurants, shops, and hotels, and unique experiences for visitors coming into town to celebrate pride.  Both residents and visitors can find plenty of ways to embrace inclusion by visiting themed hotels, bars, restaurants that fully embrace the gay friendly community. The warm desert oasis is aimed at stimulating the heart and soul of all visitors helping to put their minds at ease. Unique tourism experiences to be enjoyed include a ride up the aerial tramway deemed the world's largest rotating tram car offering breathtaking views of Chino Canyon. Once up top the mountain at approximately 8,516 feet riders can enjoy two restaurants, an observation deck, and a history museum.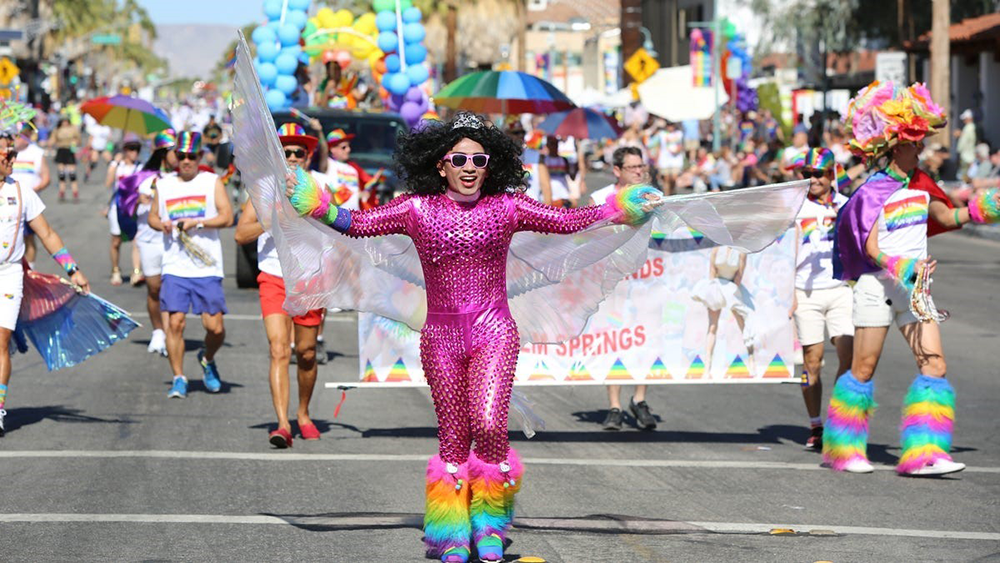 Raleigh, North Carolina; a destination modern by nature aims to mark this year's pride month by curating authentic experiences for its LGBTQ+ community. Raleigh Pride will offer visitors a month- long city-wide celebration dedicated to highlighting the diversity of the LGBTQ+ community through awareness, education, and entertainment. The state capitol mostly consists of students, artists, entrepreneurs, and a young workforce in both science and tech ready to discover endless Pride offerings. The areas to highlight include ample nightlife, entertainment venues, shopping, friendly hotels, and cutting-edge cuisine. The cuisine offerings are enhanced with artisan craft breweries, wineries, and distilleries infused throughout. Summit Vohra from Lonerider Brewing Company sums up the cutting-edge cuisine as they mention "We have a West Texas-themed brewery in Raleigh, making a German-style Hefeweizen, run by a guy from India. I think that explains the diversity of what Raleigh is about. "(Vohra). These authentic experiences are built on the collaborative innovation that is woven into the fabric of the LGBTQ+ community.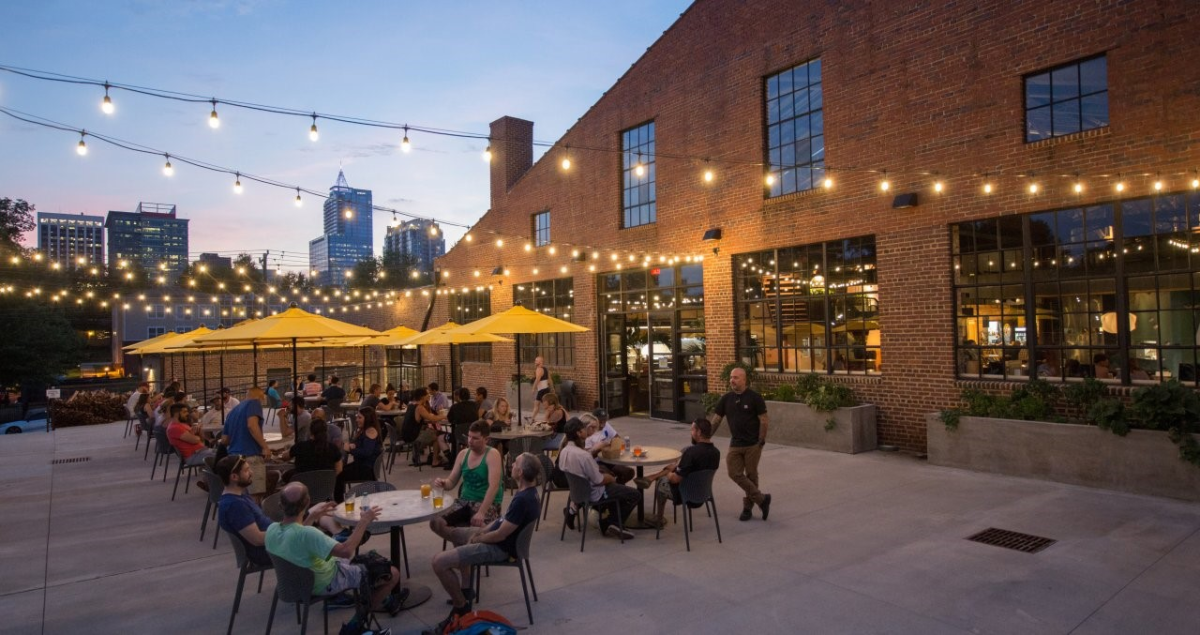 Known as the Gayest Small Town in America, Eureka Springs has a big influence on the LGBTQ+ community despite its small size. It is estimated that roughly three million people identify as gay, lesbian, transgender, or non-binary in rural communities with growing influence every year. Set in the backdrop of the Ozark Mountains, Eureka was recently named a comparable gay friendly destination in its offerings and friendliness to both Palm Springs and Key West. Three diversity weekends are held throughout the year at the destination, resulting in a significant increase in its influence. Visitors coming to Eureka Springs for this year's pride are encouraged to check out the destination's Facebook page for the most up to date information. As other destinations highlight friendly hotels, restaurants, and bars, Eureka prides itself on not needing to put labels on establishments as they are all welcoming to both visitors and residents of any background. Moreover, favorite spots beloved by both visitors and residents alike include Eureka Live, Missy's White Rabbit Lounge, and Rowdy Beaver Den. Diversity weekends throughout the year host a wide range of events including drag shows, meet and greet art shows, family friendly diversity events, and selling of Out in Eureka merchandise available for purchase. Additionally, Poetry Happy Hours are hosted throughout the weekends inspiring the audience with poetry and offering tips on embracing the transformation to an equitable society.  Regarding accommodations, visitors can choose from a diverse range of options including Bed & Breakfasts, vacation rentals, cottages, and hotels & motels.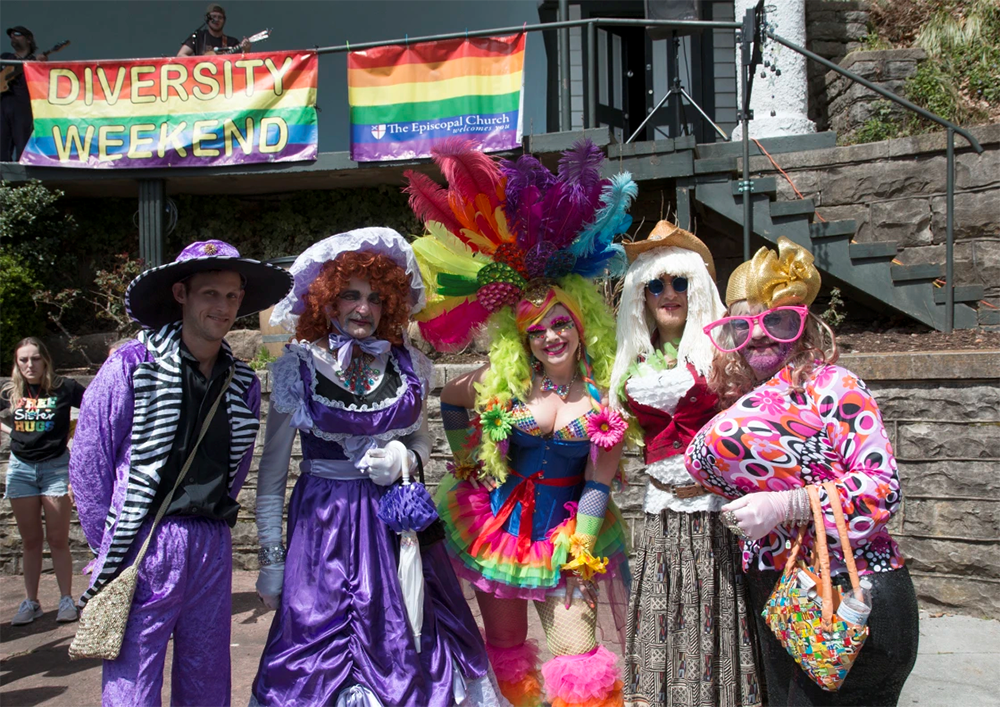 Recently, Fort Lauderdale launched a campaign to reaffirm the idea that the destination is open to all visitors regardless of background or sexual orientation. The "We are" campaign features a diverse set of individuals, including those with diverse physical abilities, same-sex couples, and a showcase of individuals of diverse cultural backgrounds. Fort Lauderdale is home to individuals that represent 170 countries and speak over 147 languages and advocates for the benefits of diversity, equity, and inclusion. Although they come from different backgrounds, they are similar in the ideals of respect for everyone, advocating for hope and change, and reflecting themselves authentically. Festivities for Pride kick off with a splash pool party, a concert on the beach, and a two-day festival featuring live performances, vendors, and parades.  
Pride Video: Fort Lauderdale - Video
May 23, 2022