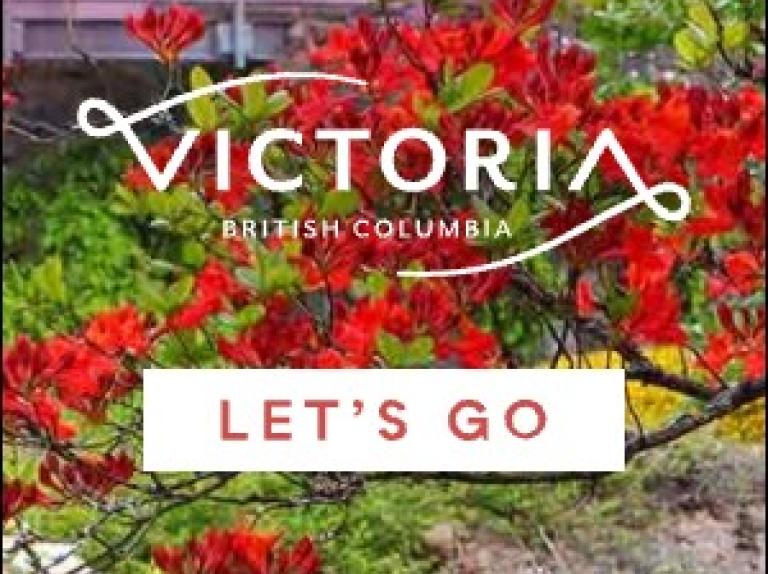 By Paul Nursey, Destination Greater Victoria
As the winter months recede and we look forward to spring and summer, Destination Greater Victoria is working hard to drive local visitor economy recovery efforts. On March 1, we announced an investment of more than $2.2 million for marketing campaigns in the months ahead. The focus will be to attract leisure visitors to book multi-night stays in the destination as travel restrictions ease. This our largest marketing campaign ever and is double what we spent in 2019. We could not be more excited. 
Beginning March 1, 2022, and running to August 20, 2022, Destination Greater Victoria will engage its
core expertise by marketing the destination to leisure travellers in Vancouver, Calgary, Toronto, Washington state and California, as well as secondary markets in British Columbia and Alberta. Visitation from diverse geographic source markets is important for the destination's recovery, and the conversion of potential customers in these markets will be the key measurement of the campaign. Recovery within the Greater Victoria visitor economy has been very limited and uneven to date, with many segments still struggling to generate sufficient operating revenues. This campaign addresses key Canadian and US markets critical for a wide and deep recovery, supporting all segments to generate sustained business again. Channels include paid digital advertising, television, radio, social media, blogs, and dedicated landing pages. Highlighted attributes will incorporate Greater Victoria's mild climate relative to other places in Canada, boutique hotels, historic architecture, playful attitude, and world-class culinary scene. I would like to acknowledge our agency partners MMGY Global and VERB for their work in helping deliver this marketing campaign as well.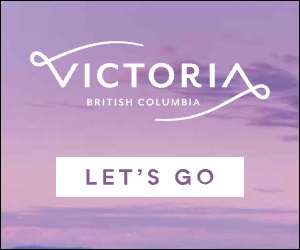 Destination Greater Victoria will continue to focus on Vancouver as a core market. However, this campaign's reach is broader and aims to re-establish top-of-mind awareness and conversion in Washington state and California. US currency conversion makes Greater Victoria more affordable and an attractive place to visit for American visitors. Strategic partnerships with ferry operators FRS Clipper and Black Ball Ferry Line (MV Coho) will be integral to driving US visitation to Greater Victoria. FRS Clipper is a passenger ferry operation between Seattle and Greater Victoria and MV Coho is a passenger and vehicle ferry operation between Port Angeles, Washington, and Greater Victoria. Both transportation links are vital for Greater Victoria's access to the US market. On average, visitors from Seattle spend 70 per cent more than Canadian visitors within Greater Victoria and marketing campaigns in the Seattle and western Washington areas have historically delivered at least a 50:1 return on investment. In short, the US source market will contribute immensely to our recovery this year. 
However, we are not just focused on Seattle. San Francisco has become a key US market for the Greater Victoria visitor economy, attracting both leisure visitors as well as highly valuable meetings business. Like Seattle, visitors from San Francisco typically spend 70 per cent more within Greater Victoria than Canadian visitors. There is also significant growth potential in San Francisco as a key source market. Calgary and Toronto are important for leisure visitation as well. Both Calgary and Toronto have direct flights to Greater Victoria so visitors can access our destination from these source markets with relative ease.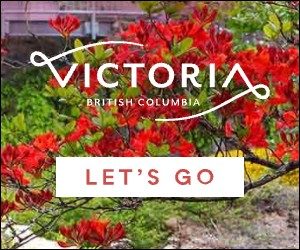 This unprecedented marketing campaign was made possible by a variety of factors at Destination Greater Victoria. These include fiscal discipline and deep overhead cuts over the past two years, increases in visitation during summer and fall 2021, strategically investing Destination Greater Victoria's restricted reserve, renewal of Destination Greater Victoria's Municipal and Regional District Tax (MRDT) mandate through to 2026, and a new, leaner organizational operating model moving forward. The last two years have been very difficult for the Greater Victoria visitor economy and our organization. The COVID-19 pandemic has caused significant negative impacts on many of our members. Destination Greater Victoria had to adjust and become a more flexible organization. We are now past these difficult decisions and laser focused on the future. 
The future is bright in Greater Victoria and for its visitor economy. We are entering recovery and doing so in a way that considers the needs of the community. The coming months are full of hope and opportunity. It has been a long road back but through initiatives like our marketing campaign, 2022 will be a successful year.