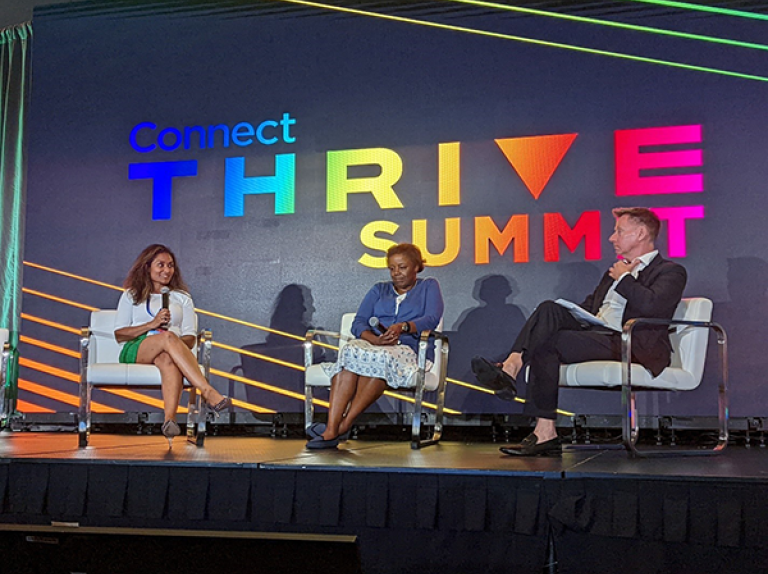 By: David Breisch, Destinations International
Earlier this month, I headed down to Orlando to partake in the IPW festivities – more specifically, the co-located Thrive and eTourism Summits produced by our great partners at Connect Meetings. It was an invigorating week of reconnecting with colleagues and learning about new digital marketing strategies to shepherd the industry into the next normal. And going to Disney World and Universal Studios didn't hurt either ;)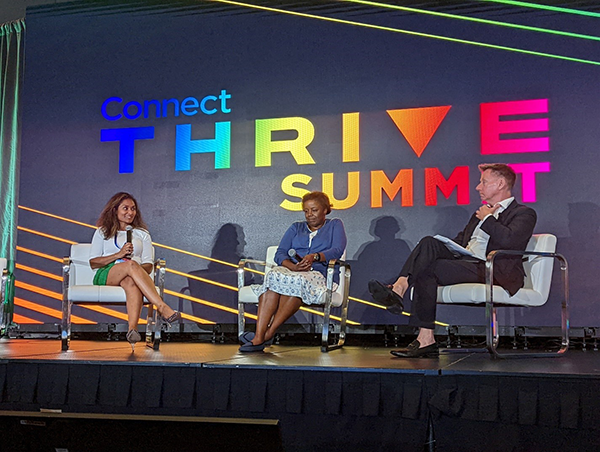 One of my biggest takeaways from the week was the sheer amount of data that destinations now have access to, something that more and more organizations are taking advantage of. Raise your hand if you have a dedicated data analyst role on your team? More and more destinations are seeing this as a critical position to inform their decisions moving forward, and for good reason. While some of you may be thinking, "my budget is too small to hire a person just for data" – I would suggest taking a look at Sonoma County Tourism and Visit Mesa, two smaller destinations that do it and do it well. 
Data carried the conversations not only at eTourism, as you might expect, but also at Thrive Summit, where we used data to look at audience targeting across the LGBTQ+ spectrum. For some destinations, it is easy to throw up a Pride page and call it a day (for this month specifically), but marketing to the diverse LGBTQ+ audience goes way deeper than that. By identifying more targeted market segments, you can truly capture that visitor interest that you seek.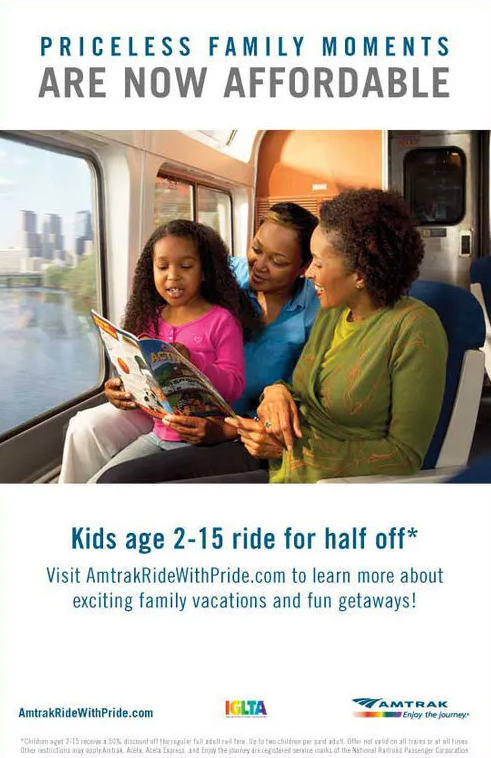 For example, our friends at Community Marketing Insights shared some really interesting numbers for LGBTQ men vs. women. LGBTQ women are more likely to be married; more likely to have children; and generally live in a mid-sized city. Men, on the other hand, tend to live in more urban areas, so those are two different demographics you may want to consider when designing your next campaign. It goes to show you that the "L" and the "G" parts of the LGBTQ can be quite different. (Take a look at CMI's complimentary research studies.) 
Similarly, Danny Guerrero – who recently left MMGY Global to start the Culturist Group – shares that 40% of the LGBTQ population is comprised of people of color, and that there are 2.3 million Latinx LGBTQ adults in the United States. There is a lot to be said for authentically embracing the intersectionality of your audiences. Having said that, you certainly can't be all things to all people, so figure out what your target markets are and then do it well. You know what helps you figure that out? Data.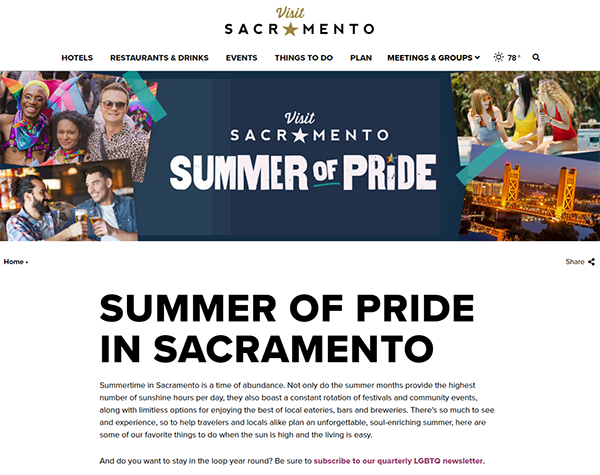 Pivoting away from data slightly, I wanted to wrap up the week by throwing out a few examples I observed of destinations doing some incredible things. Take a look at Sacramento's work in the LGBTQ space – they engaged Communify to develop a multi-year strategy with a local advisory committee to ensure that their efforts are both targeted and authentic. 
Our partners at Relic have also done a phenomenal job showcasing the power of the destination podcast. When you have some downtime, listen to Myrtle Beach's "Myrtle Moms and Margaritas" and Long Island's "Long Island Tea" – two incredible podcasts that are informative, great for community engagement, and a lot of fun for the teams to produce. Finally, for those of you trying to figure out TikTok, take a look at Beril Gutierrez's work at the Palm Beaches. Palm Beaches TikTok posts routinely get views in the thousands, with many breaking into five-digit territory! The secret to this success is close relationships with many local content creators, giving the destination exclusive access to influencer-generated content.