By: Stephanie Auslander, Destinations International
A recent Inclusive Travel Insights Report highlights how consumers are paying attention to accessibility, diversity, and inclusion initiatives when making travel decisions. In addition to considering inclusive options, approximately 7 out of 10 travelers indicated that they are willing to pay more for an inclusive experience and would consider a destination if they see representation in tourism promotion ads and videos. Even more, a destination's efforts in diversity and community outreach to multicultural audiences make a difference in the selection of a conference or event. It is estimated by the Philadelphia Convention and Visitors Bureau that 48% of destination selections are based on some sort of DEI initiative. 
As marginalized groups have become increasingly powerful and influential, ongoing research emphasizes the importance of including them in marketing. In 2019, US Black travelers spent an estimated $109 billion on travel, representing 13% of the US leisure travel market, according to a study conducted by the Black Travel Alliance and MMGY. The Portrait of Travelers with Disabilities study estimates travelers with disabilities spent an average of $3,546 on leisure travel during the past 12 months, compared to nondisabled leisure travelers who reported spending $3,058 on travel during that time. There is evidence that travelers are more likely to spend time with brands they feel connected to, offering destination organizations a unique opportunity to reach new audiences. The study found that 54% of respondents said they are more likely to visit a destination if they see representation of themselves in advertising. Cultivating inclusivity will result in a more engaged and committed travel audience, resulting in a higher return on investment. 
"Everyone should be able to travel anywhere and have an enjoyable travel experience. However, our studies with MMGY focusing on Black and Hispanic travelers and travelers with mobility issues highlight a commonality – our industry has more work to do" - Steven Paganelli 
Focus on Representation
Destination organizations looking to capture more diverse audiences can be more inclusive by highlighting more people of color and other marginalized groups in their marketing efforts. In considering your audience, ask yourself who they are, what might be their background and experience, and what subject matters are of relevance to them. Examine any existing gaps and increase knowledge through active listening and make mental notes along the way. A brand that has led the way in this effort to be more inclusive is Charlottsville. Their Black Cville initiative is aimed at celebrating Black culture and Black joy. As the Black communities' contributions date back centuries, residents are an integral part of what makes it a wonderful place to live, work, and invest. Additionally, the Black Cville passport transports the traveler around the thriving community with included venue stops such as Angelic's Kitchen, Black Women Who Wine, and the Jefferson School African American Heritage Center. Upon visiting the designated locations along the passport trail, customers can redeem available discounts. 
Discover Black Cville
Accessibility and What Travelers Can Do 
It is estimated that 15% of the US population is identified as having some type of disability ranging from hearing impairments, sensory processing, or physical mobility issues. According to the Open Doors Organization, the accessibility community has a buying power of $58 billion, creating tremendous opportunities for destination organizations. Asking the right questions, training staff, providing accurate accessibility information on the destinations' websites, and being mindful of accessibility barriers can help to create a seamless experience for travelers. Further, destinations can invest in adaptive equipment including printed maps, portable ramps, sound systems that can accommodate hearing aids, hiring sign language interpreters, and creating accessible tours for travelers.  
Pure Michigan is leading the way in this effort with the creation of life changing opportunities through redefining limits, recognition of abilities, and year-round adaptative experiences. In cultivating a welcoming environment for the accessibility community, they offer options ranging from accessible parks, trails, sensory friendly events and attractions, service dog information, recreational activities, and resources for travelers' specific needs. Recreational adaptive experiences include accessible skiing,  adaptive sports programs, accessible kayaking, and therapeutic horse riding. Additional resources on the website for travelers contain information on visiting attractions with accessible features, adaptive transportation, and performance and shows with sensory toolkits available to check out as needed.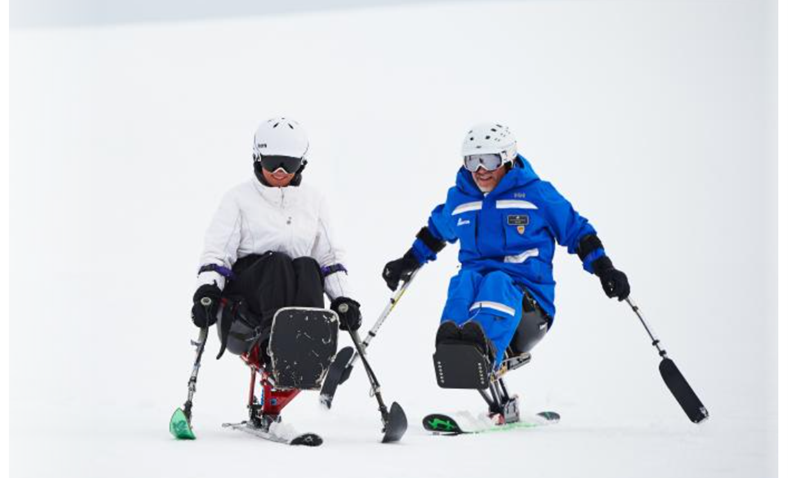 Visit Mesa has received the distinction of becoming the first ever autism certified city in the United States. Through their work on creating a sense of belonging for the autism travel community they are known nationally as one of the nation's most family friendly destinations. Like Black Cville, the destination has created a passport for travelers who are seeking information on autism certified hotels, autism friendly itineraries, and Sensory Friendly Travel Guides resulting in a seamless experience for families. A unique program, Autism Geo Tour, was designed to engage travelers on the spectrum and provide a fun way to explore all corners of the city on a quest for caches. The recently added Fresh Foodie Trail Geo Tour takes travelers to the doorstep of farms and agritourism attractions in the area. Visitors who collect all the required geocaches can go to the visitors center during regular business hours to collect a special souvenir.  
In summary, destination organizations have untapped potential in finding new ways to connect with these audiences and help tell their stories. Evidence suggests that the buying power of these markets is only growing, so staying ahead of the curve is essential to help raise awareness. While the implementation of these efforts may take time, it will help to make the destination more inclusive, create a sense of belonging for new audiences, and provide options to travelers with specific needs. The changes will be reflected in increased authenticity, increased profits, and the capturing of audiences who feel seen and heard.