by: Emily Scheiderer, Destinations International
Shifting from Cancellation to Collaboration  
The vast reaching impacts of the overturning of Roe V. Wade are undeniable. But as controversial as the decision by the U.S. Supreme Court was, it's not the first time destinations have found themselves in a situation where political decision and human rights issues impacted the appeal of the destination to convention business. The number of destinations that find themselves on a banned list grows every day as they simultaneously struggle with the inner workings of cities and states that vary in their political designations. Just as destinations are struggling, business event strategists are also looking for alternatives that will please their stakeholders while not reducing the already ever-diminishing list of acceptable destinations. With the expansion of the issues at large and challenges that exceed individual destinations, one thing that has come to light is a need for a shift in industry mindset. We have to move from cancellation to collaboration, and we need to build a toolkit to support the shift.
One tool that destinations are quickly discovering the need for is one that will align their community with the values of an incoming convention and provide an opportunity to give back financially to those causes locally. The Legacy Collective provides that tool. Called out by Forbes as an innovative approach to workplace giving, Legacy Collective has expanded their focus to include city giving circles and set their sights on the importance and long term legacy impacts of meetings and conventions business.
What Legacy Collective is doing differently, and doing well
Though there are other platforms that offer the opportunity to make financial contributions to organizations, Legacy Collective has set itself apart by focusing on core fundamental principles first and then working to fund sustainable and systemic solutions. This female founded and led organization prioritizes equity, diversity, and inclusion in all they do. For a non-profit to be included in a giving circle, they must first be vetted to ensure that they not only are in good financial and social standing, but that they also have an EDI statement in place and that their public image does not contradict that statement. If an upstanding organization does not have an EDI statement in place, Legacy Collective will partner with them to establish one at no charge. The vision of Legacy Collective is to not only establish long term impact financially, but also to help destinations establish more inclusivity in their local non-for-profit organizations and impact the community on a deeper level.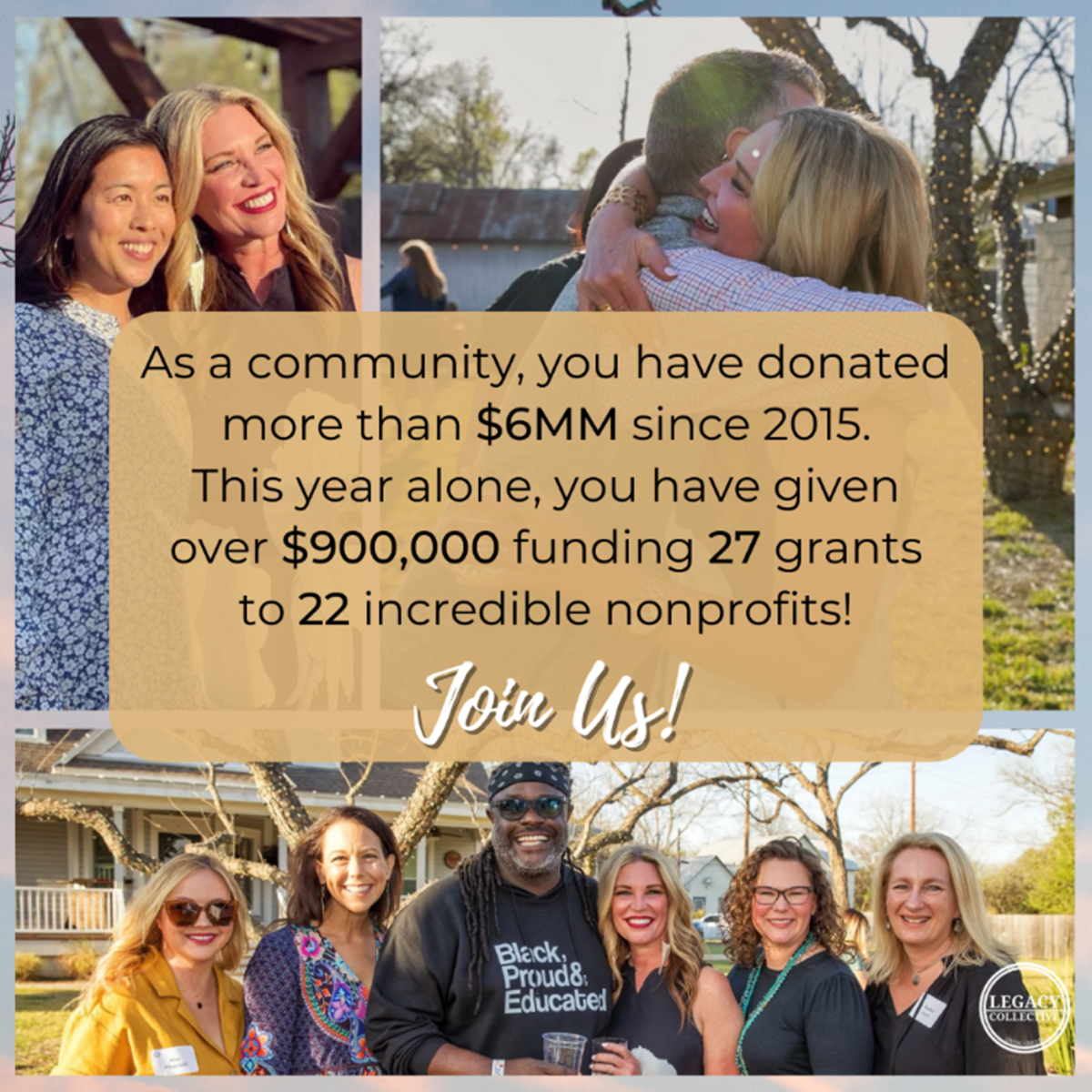 Giving Circles and the Destination Organization
The concept of using this platform as a Convention Sales and Services tool comes with advantages that not only support the community shared values, but that also support business intelligence, making it easy to see why this platform is gaining interest with destination organizations.
In addition to the non-profit vetting and EDI compliance, Legacy Collective is free to CVBs due to the fact that their funding is established through processing fees on the contributions themselves. Though the platform is free to the CVB, there are additional services that are provided which include a complimentary online giving portal for the destinations giving circles and social media toolkits that can be extended to the convention customer. Most notably, however, is the reporting and metrics provided. The platform allows destination organizations the opportunity to access the totals that are contributed through individual conventions and the contributions of all conventions that have used their giving circles collectively, making it easy to break down the impact by convention or by cause and to articulate impact in different ways to all stakeholder audiences. Additionally, the metrics give the business event strategist the chance to create an understanding of impact with their attendees and to further justify the concept of collaboration not cancellation with their leadership. 
As destinations continue to build out tools to align their community shared values with potential convention customers, many look to platforms like Legacy Collective to create a first step towards long term impact and the ability to report that impact.
To learn more about how giving circles work and how you can empower your destination through them, please visit https://legacycollective.org/city-giving-circles/ or email [email protected].