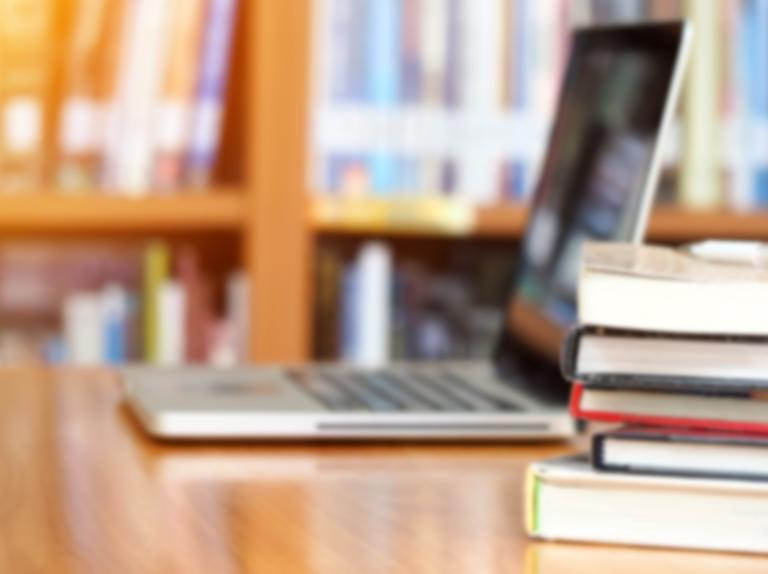 By the Destinations International Foundation Team
Last week, Destination International conducted a survey of destination organizations to understand their priorities and challenges as they develop strategies to address the unfolding crisis. Many organizations referenced the need to quickly allow their teams to work from home. Nearly 20% of respondents reported challenges or complications around managing a remote team.
Asked about immediate challenges they were addressing, typical responses included:
"We allow occasional remote work but learning to maintain "team" while fully working remotely is a crash course we weren't prepared for from a contingency standpoint.  And some of us need some guidance/direction/discipline as to how best to work remotely when your home setting might not be ideal - esp with kids on extended spring breaks, etc."
"The transition to a fully remote operation had a few hiccups, but it is going OK so far. This shows the current flaws in our emergency plan, but gives us plenty of ideas to build from."
"Keep staff united and productive during this period of working from home, which many are not accustomed to."
Destinations International, like many other destination organizations and businesses, abruptly went 100% remote on March 16  in response to COVID-19, to do our part to flatten the curve. Like many of you, we are in uncharted waters in terms of a 100% remote operation and have asked our team about their lessons learned in a remote work environment, and some tips to being successful when working from home.
The following are some tips and resources we have found helpful as we continue to work from home:
HAVE A CLEAR DEFINITION OF TELEWORK AND SET EXPECTATIONS 
TELEWORK is scheduled time to work at an offsite location from the organization's location. This can either be full-time or part-time, depending on the agreement between employee and supervisor. Employees and supervisors must create clear goals and a communication strategy during the telework period.  
SITUATIONAL TELEWORK is defined as telework only in certain situations such as using a half-day to telework and using PTO for the other half to limit time out of the office, during a crisis or emergency situation when the office is closed, or situations that may arise that the employee will request a situational telework exception. Employees and supervisors may not be able to create clear goals before situational telework takes effect, but a communication strategy should be in place and created during the time the employee is offsite.  
If you do not have a human resource department or team, please utilize your city, county and state/province employment sites for additional resources for telecommuting and specific guidelines for your jurisdiction.
ENSURE YOUR STAFF HAS ACCESS TO THE INFORMATION TECHNOLOGY THEY NEED 
People will need access to the equipment necessary to perform their responsibilities.  You may need to provide some or all of the following: laptops, tablets, cell phone, office call forwarding capabilities 
People will need access to software, subscriptions, etc. necessary to perform responsibilities.
To communicate you will need a cloud-based file-sharing system (Google Drive, Dropbox, OneDrive, etc.) AND processes/practices to use these effectively.
CRMs are critical to what we do so a cloud-based CRM that is accessible to all employees who need access will be worth the investment.
Communication will be key so accounts with online meeting/teleconference tools such as Zoom, GoToMeeting, Join.me, etc. will be needed from day one.  
To minimize the number of phone calls, emails and teleconferencing, chat or instant messaging abilities will improve everyone's work production.
When using Wi-Fi, if at all possible, make sure your employees refrain from using public and unsecured Wi-Fi networks.  When using Wi-Fi make sure the network is secured (meaning a password must be entered) and do not use any networks whose name you do not recognize.
MAINTAIN A PROFESSIONAL AND SUPPORTIVE OFFICE CULTURE 
Staff calendars should be kept up to date – this is more important than ever.
Keep the staff directory updated and available to everyone.
Foster communications through regular staff meetings and check-ins.
Try and find team-building, morale-boosting and telecommuting culture ideas such as a virtual Happy Hour or ice-breaking games.
BE CLEAR ABOUT REIMBURSABLE COSTS
Have conversations about appropriate expenditures and if at all possible, have them prior to telework beginning.
In cases of situation telework, the supervisor should notify staff what, if any, costs are considered reimbursable expenses during that time.
MAINTAIN A WORK ROUTINE
Try to find a work location that is away from distractions – both for you and others that may be in the home. 
Make sure all your technology works and you have needed access to shared folders.
Set a routine for yourself and anyone else in the home. Remember, you are still at work. 
Discuss with your supervisor and have an agreement on your daily schedule/hours.  
Create a daily to-do list and let others on your team know what you are working on.
Utilize video conferencing and, if possible, attend work events to be seen by the company.
Check in with your supervisor and team on a consistent basis. It helps you feel like you are more a part of what is going on and they will remember that you are there too.
BE AN ACTIVE MANAGER
Create clear communication between you and your staff.  Err on the side of over-communication. Manage your employees' expectations and be clear on how success will be created and measured. 
Utilize the technology you have to your advantage.  Find the software solution that works for you and your employees.  Microsoft Office Suite capabilities, Outlook 365, Skype, GoTo Meeting, Zoom, SharePoint, FaceTime, Basecamp are just some examples.
Make sure the company policies and processes are understood by all remote staff.  Document this in writing and make sure they are appropriately shared (SharePoint, document sharing, google docs, etc.). 
Conduct daily meetings/calls to engage and keep the team connected (Skype, Facetime, etc.) 
Schedule 1-on-1 calls with individual team members weekly (Skype, FaceTime, etc.) 
Be flexible and be prepared to reconsider what productivity means given the current situation (when business is not "business as usual") 
Focus on outcomes, not the process and productivity techniques.  Ensure all work is appropriately shared within the team and everyone is on the same page. 
When the opportunity allows, try to have face-to-face meetings.
HELPFUL RESOURCES
If you do not have a human resource department or team, please utilize your city, county and state/province employment sites for additional resources for telecommuting and specific guidelines for your jurisdiction. 
For more helpful thoughts, click here to see a list from our partners at Fired Up! Culture. Remember to be kind to yourself and reach out to your team, your colleagues, your association. We are all one community and we are in this together and we will come out stronger as an industry.