by: Stephanie Auslander, Destinations International
According to a new analysis by the World Travel and Tourism Council, one in eighteen tourism industry jobs remained vacant in the first half of the year. There are approximately 321,000 open jobs in the sector, which is expected to rise to 412,000 by the end of this year. This represents a 7% shortfall in the number of jobs. The labor shortage is affecting all sectors of the industry: airlines, hotels, restaurants, tour operators, and destination organizations. Among the shortfalls, sightseeing, accommodation, and recreation are experiencing the most serious labor shortage with an estimated one in seven jobs open in the hotel sector. The US Travel Association notes that highly valued employment considerations including economic stability, work-life balance, and attractive wages often fall to the bottom of perceptions associated with travel and tourism.
As the tourism industry recovers from the worst of the pandemic, the shortage of qualified workforce remains a top concern. Among the reasons why employers are struggling to fill positions is affordable housing concerns in destinations. The National Low-Income Housing Coalition estimates that half of Americans are unable to afford a one-bedroom apartment and would need to make an estimated $20.40 an hour nationally to afford adequate housing. The income gap widens for systematically marginalized groups who live under the threshold needed for a one-bedroom rental in most destinations. Further, adding complications to the growing inequality is that rent prices have increased by 46% due to the pandemic representing the largest increase since 2014.
Understanding why workers are missing from unfilled jobs is one half of the equation. The next step in addressing the labor shortage is understanding how to implement effective solutions to attract and retain new workers. As attraction and retention of a talented workforce are two of the foremost challenges of our time, we need tools and practices to transform the industry in a meaningful way. There are several key initiatives being implemented to change the perception of a career in travel and tourism to highlight its benefits; increased opportunities for upward mobility, diverse work environments and experiences, a flexible work schedule, welcoming cultures, and the chance to travel the world. According to the US Travel Association, leisure and hospitality hourly earnings have increased rapidly reaching 18% above pre-pandemic levels.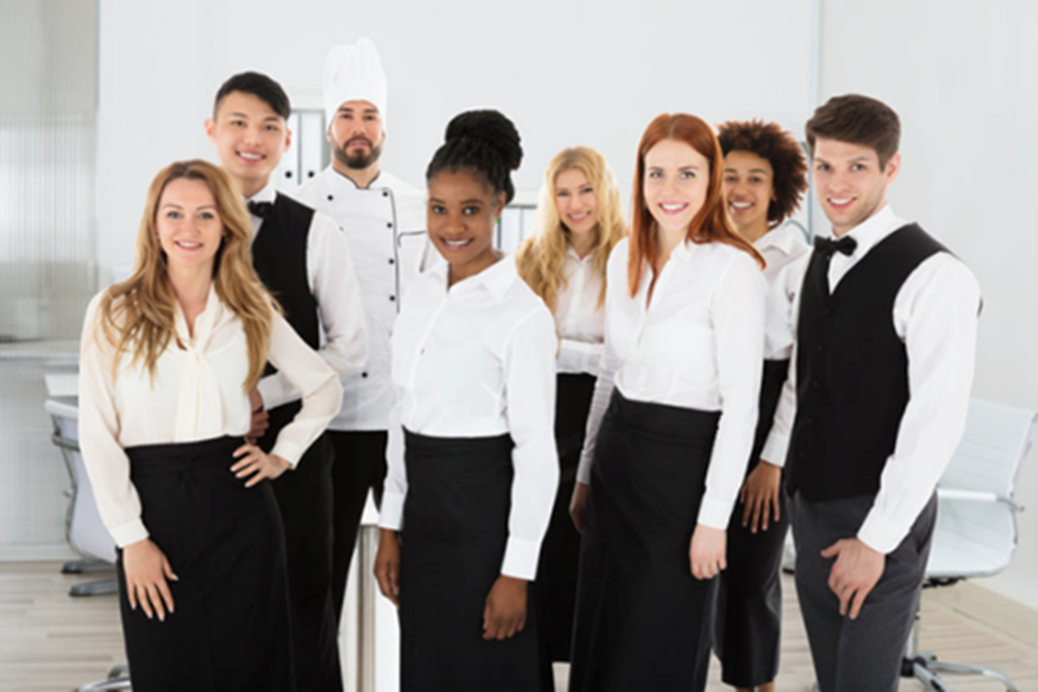 Employers can tackle the workforce development labor shortage through several key initiatives aimed at fostering a thriving work environment that brings joy, stability, and pride about the profession.
Prioritize Health & Safety
As the hospitality industry recovers from Covid-19, health and safety remain top concerns for employers and employees. To maintain a strong position in consideration of enhanced cleanliness practices in travel decisions, organizations must also change their approach to health and safety culture. In the post-pandemic recovery period, it is imperative to have a dedicated safety and best practices protocol that continues to advocate for the health and well-being of the staff. Various positions in the sector can be isolated and labor intensive leaving open room for worker injury. Organizations are encouraged to re-evaluate their staff safety protocols to identify gaps that leave both staff and guests at risk while on property. Verification of cleanliness can be implemented at facilities, hotels, restaurants, and other venues through the backing of the Global Biorisk Advisory Council. The star facility accreditation is the gold standard of healthy and resilient facilities and is designed to help businesses establish a comprehensive program of healthy spaces. The program is aimed at enhancing tourism-related businesses encompassing hotels, restaurants, spas, convention centers, and retail spaces.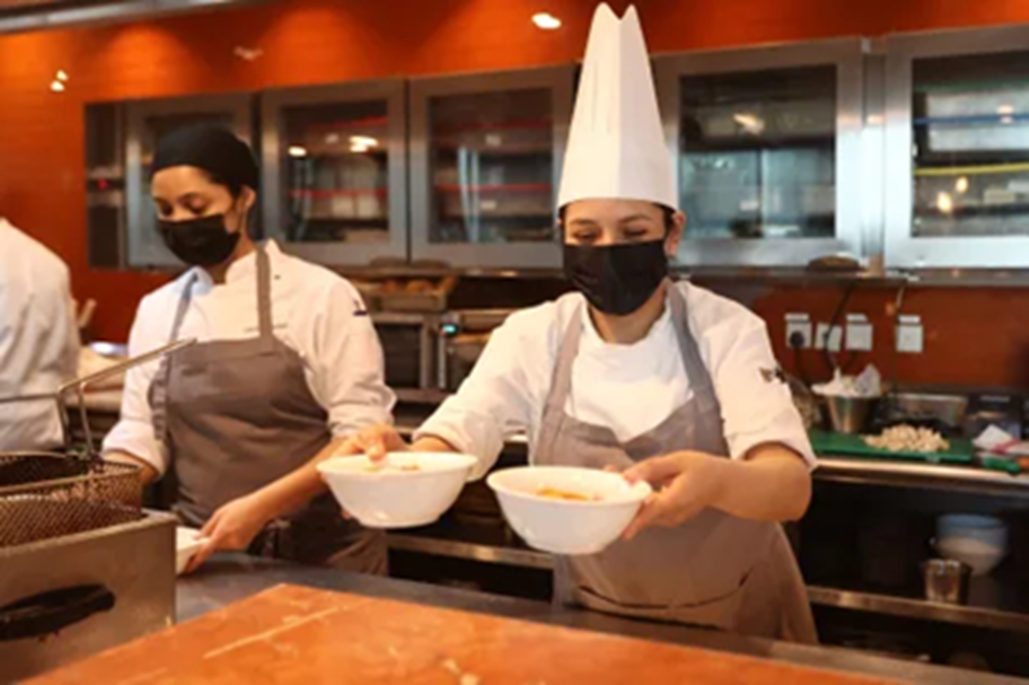 Offer Career Development Opportunities
While the pandemic created a path for workers to reevaluate their careers and move across industries, it also opens an opportunity for the hospitality industry to review current career trajectories and evaluate what might be missing in the eyes of new workers entering the workforce. Now more than ever, employees are searching for roles that offer higher wages, flexible working schedules, adequate benefit packages, and continued growth opportunities in an organization. Employers can assess mentorship opportunities that are currently offered to help develop critical skills that may result in future leadership and long-term success. Employers should consider the investment they are making in a new hire to ensure they envision a future with the tourism industry brand. Furthermore, corporate culture has an impact on how management treats its employees, which can make or break everything that the organization does. The attraction of the right talent and being able to hold on to top-tier talent is a high priority in the years ahead as staff turnover is a costly problem that impacts on the organization's bottom line.
Focus on Employee Wellness
Prioritizing mental health is at the forefront of employees' minds when considering a position with a new company. As the pandemic revealed shortfalls in taking care of employees' needs, this presents an opportunity for hospitality brands to adopt a more holistic view of their staff's experience to create wellness benefit offerings that advocate for a workplace culture for employees to do their best, most meaningful work. In the event of another economic meltdown, employers need to ensure that the uncertainty that workers have experienced in the pandemic is re-established through job security, wellbeing, and confidence for the years ahead. Further, employee engagement should be at the heart of any organization and be embedded within the workplace culture. Research suggests that a strong level of engagement between executives and employees is a repeated thread of best companies to work for lists. Most notably, Marriott touts the success of its people-first culture as being vital to their quarterly century run on Fortune's best companies to work for list.
In summary, workforce development remains a critical issue as the industry recovers fully over the next few years. Employers must implement new and creative strategies to retain a talented workforce that can withstand economic downturns. While there is no one initiative that will change everything, caring for the well-being of employees, offering flexible working conditions, and creating a great workplace culture can go a long way in creating meaningful and lasting change.