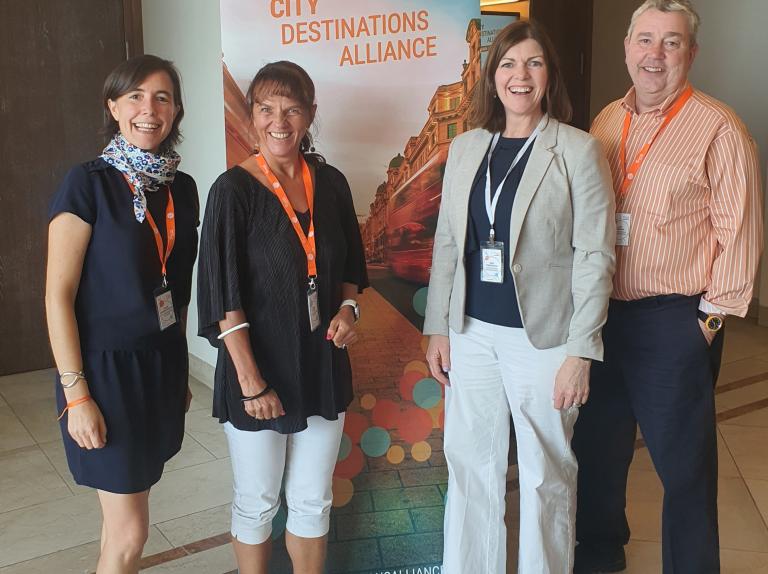 By: Jane Cunningham, Destinations International
Last week, Jack Johnson and I attended 
City Destinations Alliance's Autumn Conference in Tel Aviv
. The topic was 
Tourism in Transit
 and I left feeling that, together, we can achieve the required transition.  It is a huge shift as we move towards a bigger focus on our residents, our community, and regenerative ways of working. As we navigate this shift, the KPIs will need to change too. Jack did a presentation on 'looking to our past for the future' and he finished with the changing role of the DMO and how we may start looking into broader destination challenges such as affordable housing and childcare. 
Regenerative destination management
 is at the heart of the transition.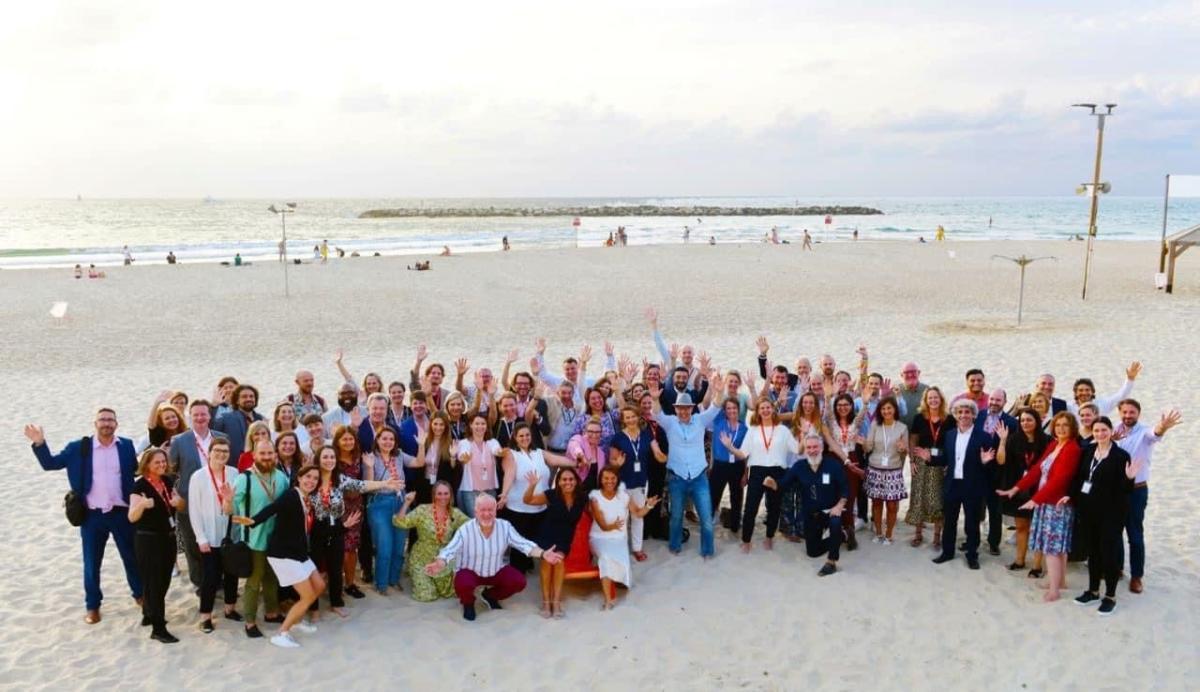 Here are 3 areas I would like to highlight:
The community transition - I was inspired by what Barcelona is doing when it comes to shifting from public-private to public-private-community. The social enterprise Engage Liverpool opened my eyes to the importance of working with citizens. As Gerry Proctor, chair of Engage Liverpool, shared 'cities that work for residents work for tourists'. We also heard about a great initiative from Aarhus about the volunteer community. The 'rethinker'.
 
The phygital transition – Yes 'phygital continuum of destination marketing' also grabbed my attention. From the metaverse to the physical destination and somewhere in between. Hannah Gutkauf from Manyone shared 'hybrid reality convergence of both physical and digital. She also shared 'add digital when it makes sense.'  She shared a shocking statistic that 90% of metaverse shareholders are male! Jonathan Gómez from Málaga Tourism Board shared their NFT management system app and what they are doing to monitor visitor sentiment through facial expressions.
 
The Convention Bureau transition – The Maastricht narrative, Jurgen Moors shared the regional, cross-border collaboration with the Dutch, Luxembourg and Belgian associations to win a European conference. Matthias Schultze, German Convention Bureau, shared the role of the National Convention Bureau has changed.  The roadmap shared in a recent whitepaper done by the Strategic Alliance of the National Convention Bureaux of Europe.  Ori shared the transition required when it comes to shared risk and reward: 

Strategist
Facilitator
Expert
Communicator
Matthias shared we are shifting from 'a lighthouse to a satellite system'.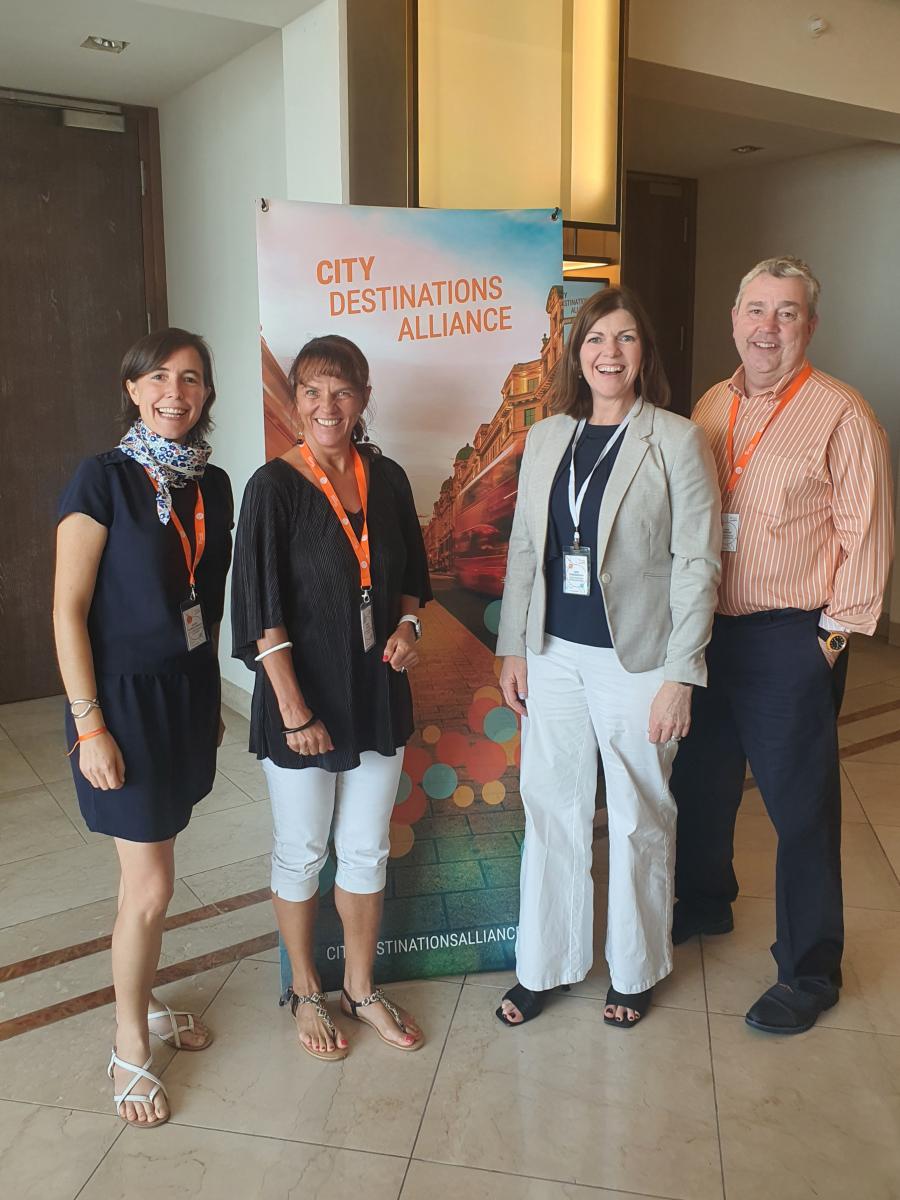 So, the transition is on. I do believe as a global community we need to share generously, adopt, adapt and make changes that matter. Big shout out to 
CityDNA 
for creating a wonderful platform for knowledge sharing, with 18 destinations sharing their experience and journey. Signe Jungersted from 
Group NAO
 did a stellar job curating and controlling the narrative and keeping the read thread throughout with openness and expertise. I will try to cross my arms the other way in the future and do what feels uncomfortable until it becomes a positive change! Signe asked us to cross our arms the other way and it was a good way to show how habits form and that we are creatures that in a way don't like change.