Submission Deadline: December 15, 2023
Destinations International is now accepting presentation proposals for the 2024 Annual Convention, July 16-18, in Tampa, Florida, as well as our industry summits that happen throughout the year. Every attendee at the Annual Convention has valuable knowledge that can help advance the travel and tourism industry. We invite you to be a thought leader and share your expertise at our 2024 events.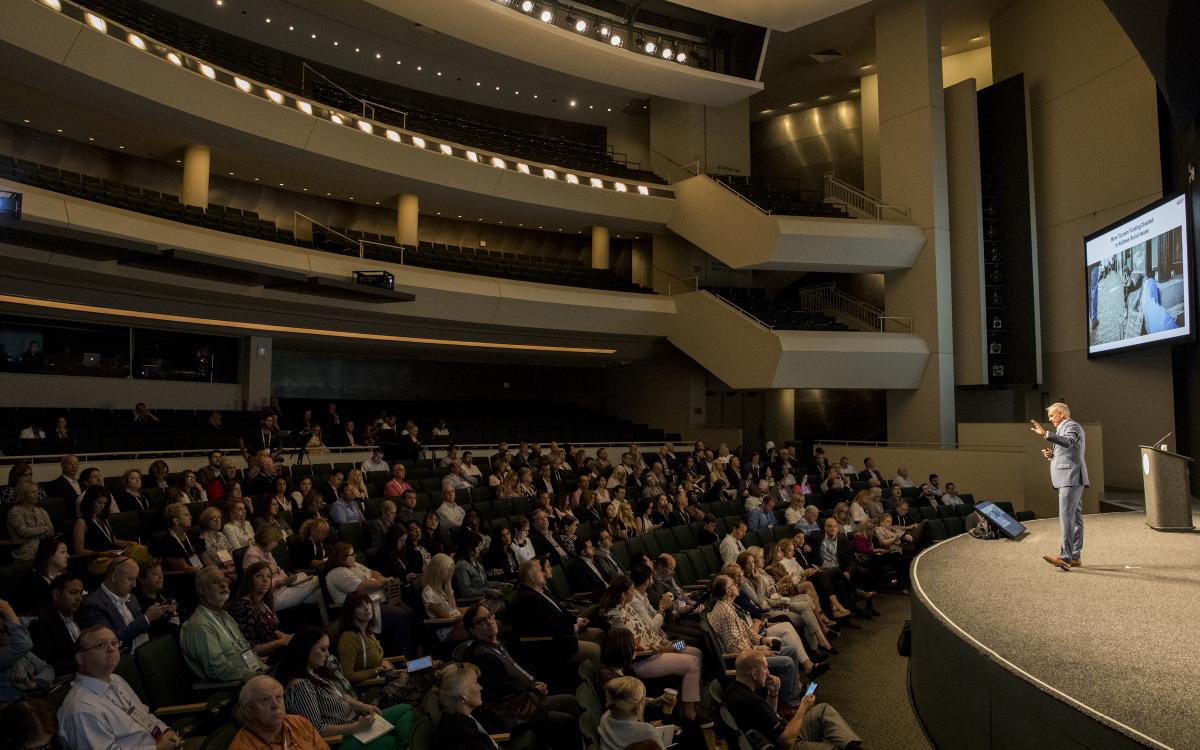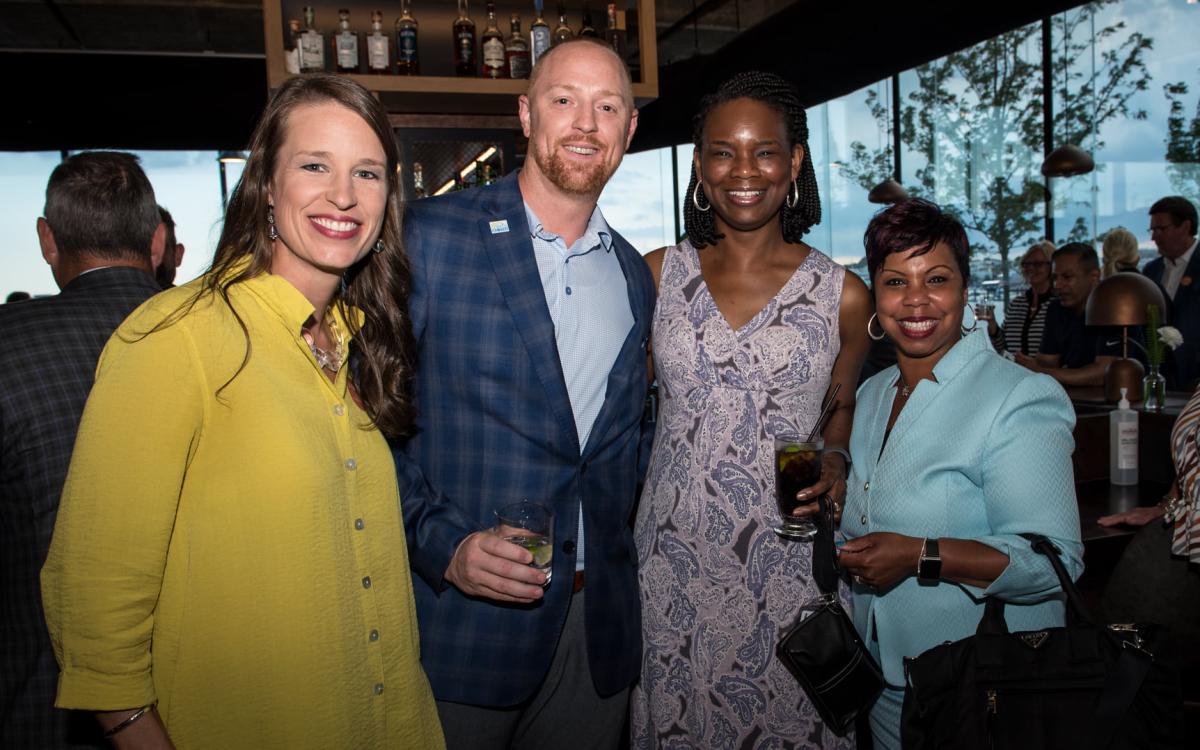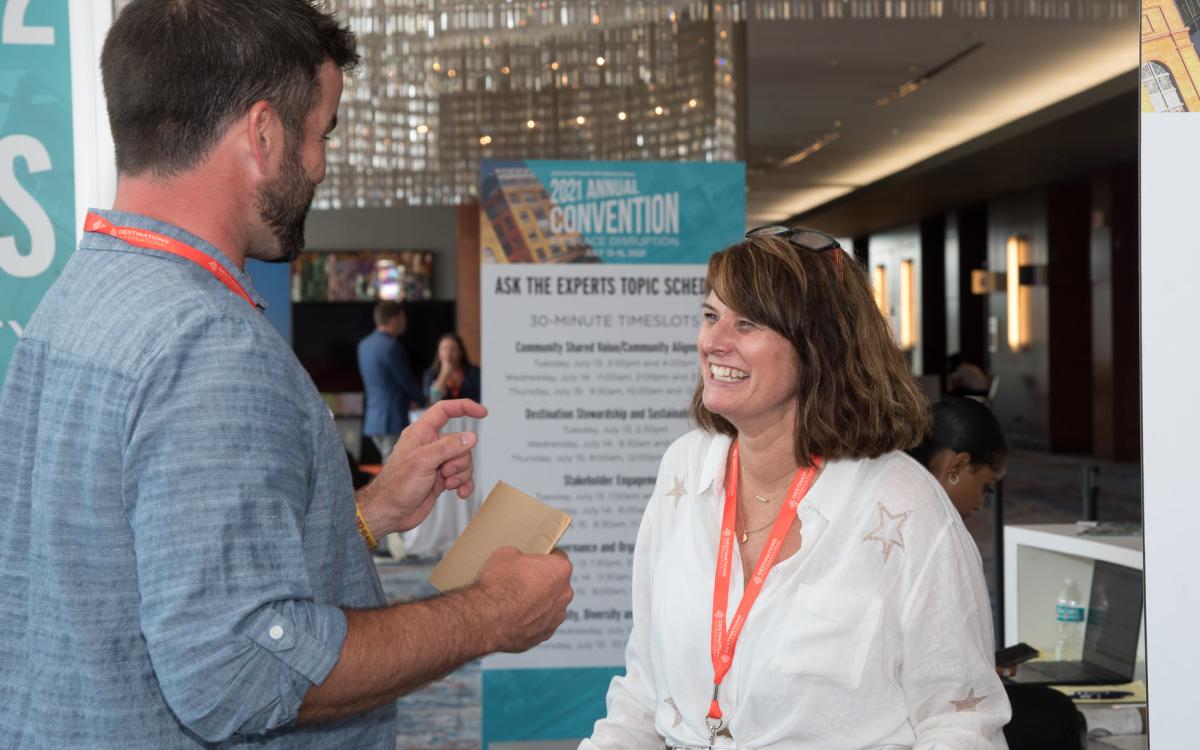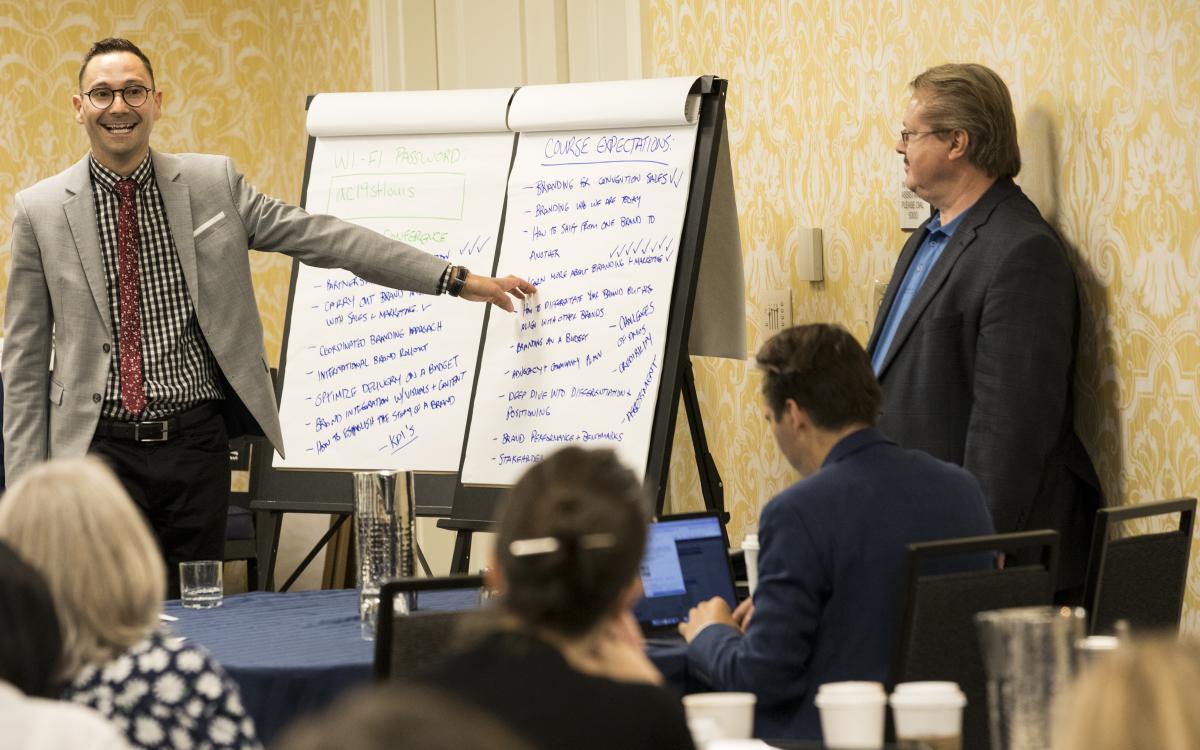 Submission Guidelines
Here are a few guidelines to providing a quality submission: 
A quality presentation...
Contains practical information or a case study that will help industry practitioners gain revenue, gain efficiencies, and/or meet their business objectives.
Covers a new, specific topic relevant to travel and tourism.
Speaks to one of these target audiences:

Small, mid-sized and/or large destination organizations

Does not promote products or contain any kind of sales pitch.  If industry vendors are submitting a proposal, the proposal MUST include a case study and a Destinations International member speaker. Any speaking proposal focused on product promotion will be disqualified. Discussion about general product categories is acceptable if there is clear intent to educate and not sell.
A quality speaker...
Knows their session's intended audience and engages with attendees. More information is retained when interactivity is a part of a lesson.
Is collaborative in every sense of the word. This includes collaborating with panelists for an engaging conversation about all angles of a topic. This also includes collaborating with Destinations International to ensure all learning objectives and deadlines are met.
Has a passion to present.
A few additional notes:
As always, participation in Annual Convention education is an unpaid, voluntary speaking opportunity. Complimentary registration is not provided.
We are interested in different session formats:

Round table discussions - interactivity and collaboration aids knowledge retention and provides attendees with additional networking opportunities.
Instructive presentation
Panel interview or fireside chat

Educational sessions are 45 minutes long.
Submitters will be contacted about six weeks after the submission deadline.
A few topic suggestions
Community Alignment and Engagement
Content and education in this area will center around the myriad ways destinations can increase their competitiveness by aligning government, community, and industry priorities. We will cover the importance of destination organizations acting as the community brand manager to promote the community as a destination to live, work and visit. Examples: resident sentiment, methods and case studies for Becoming a Community Shared Value.
Destination Stewardship and Sustainability
This theme centers around three buckets: Economic, Environmental and Societal Sustainability. Content in this area offers organizations opportunities to curate more immersive destination experiences, manage sustainable visitor growth, promote equitable economic development, preserve, and improve the environment and elevate quality of life, leading to quality of place. Example: regeneration.
To improve your destination's overall visitor experience, you must familiarize yourself with what your local communities value and how your residents are striving to achieve their collective goals. How can your destination go beyond just being known to being known for something? Here, we'll prioritize aligning the values of our industry with the values of your constituents so you can most effectively promote the creative, cultural, and community energy unique to your destination. Examples: resources to prove value & accountability for destinations organizations.
Organizational Strength and Resilience  
Content in this theme will help build your organization's resilience so it can withstand global disruptions like the COVID-19 pandemic and emerge stronger with an engaged workforce, increased community presence and a larger visitor market share. Examples: Funding, Staffing, Tourism representation in regional development plans.
Equity, Diversity and Inclusion  
To reach their full potential, organizations must develop their brand in a way that represents every aspect of their destination. This involves cultivating a unified community where everyone is welcome and reshaping existing power structures so that systemically marginalized voices are valued. We highlight ways to transform destinations with thought leadership through an anti-racist lens to empower destination organizations to be a true reflection of their communities. Examples: social justice, welcoming & belonging.
If destinations are to succeed in creating, sustaining, and retaining a viable workforce that can support the current and future needs of the travel industry and their local community, they will need to approach workforce development holistically. We will offer stories that inspire creativity, innovation, and collaboration to serve as the hallmarks of successful activities, policies, and programs in your destination. Examples: affordable housing & transportation.
Destination organizations are tasked with bringing economic prosperity and improved quality of life for residents through destination management and promotion. How can they succeed when residents or visitors feel the destination is unsafe? How does a destination organization operate through an unexpected crisis? We will provide case studies and best practices destinations can use to empower themselves to respond to health, safety, and brand-related crises, to tap into available resources and to embrace their role in uncertain times. Examples: crime & safety, boycotts & bans, climate change & environmental and health emergencies.
Evolution of Digital Platforms
Destinations must understand the next generation of technological advancements that aim to disrupt the travel and tourism industry – and will most certainly affect how destination organizations interact with residents and potential visitors. We will help destination organizations wade through the confusing clutter of new concepts and terms to understand what technology evolutions are on the horizon and how to harness them to improve their communities. Examples: Metaverse, ChatGPT and Artificial intelligence (AI).
Other Topics of Interest:
How changing technology has disrupted the industry and driven innovation
How the public health crisis, political upheaval, and other trends drive changes in societal norms, and what that means for the industry
The future of the meetings and events industry
Economic development
Talent acquisition and retention
Marketing and brand management
Conserving the destination's natural environment
Destination development
Managing flashpoint politics and informing public policy
Developing and implementing an advocacy plan
Leveraging community capital
Board development (EDI)
Transparency (accreditation)
Operations/Performance metrics, community KPIs
Funding innovation, new markets, new business verticals
Destination tools
Economic recovery and stimulus
Shifting organizational structures
Workforce development
Creating a welcoming environment 
The destination experience
Thank you for your interest in submitting a speaking proposal!