DMAI Announces 2017 Hall of Fame Award Inductees
10 travel industry leaders to be inducted into the DMAI Hall of Fame during the Annual Convention in July
Destination Marketing Association International (DMAI) Chairman Gary C. Sherwin, CDME and President and CEO of Newport Beach & Company and President and CEO Don Welsh today announced the 10 industry leaders to be inducted into the 2017 Hall of Fame during DMAI's Annual Convention in Montreal.
"The Hall of Fame was created at our 100th Annual Convention to recognize those industry leaders who have transformed the destination organization world by their innovative thinking and accomplishments," said Sherwin. "Understanding how our industry has evolved is an important cultural component to our members and I congratulate the inductees of 2017. Their collective contributions have made our profession stronger and more impactful for the communities we serve. And most importantly, this recognition will help our emerging leaders know more about the people who made us who we are."
The DMAI Hall of Fame award was created in 2014 to honor individuals who have changed the future of destination marketing for the better, made significant contributions to the advancement of the industry and shaped travel marketing. Inductees will be honored on Wednesday, July 12 during the afternoon general session at the Annual Convention in Montreal.
"Congratulations to this very deserving list of individuals who have made a lasting impact on our industry," said Welsh. "I would like to thank the Hall of Fame nominating committee, led by Bob Lander, for their continued commitment to this important program. We look forward to celebrating these individuals at Annual Convention and beyond."
2017 DMAI Hall of Fame Inductees:
· Charles Ahlers, Former President, Anaheim/Orange Co. Visitor & Convention Bureau
· Rick Antonson, Former President & CEO, Tourism Vancouver
· Robert Cumings, Boston Convention & Visitors Bureau
· Charles Gillett*, Former President & CEO, New York Convention & Visitors Bureau
· John Marks, Former President & CEO, San Francisco Convention & Visitors Bureau
· Tom Muldoon, Former President, Philadelphia Convention & Visitors Bureau
· Dave Radcliffe, Former President & CEO, Greater Phoenix Convention & Visitors Bureau
· Spurgeon Richardson, Former President & CEO, Atlanta Convention & Visitors Bureau
· Charlotte St. Martin, Former Executive Vice President of Operations and Marketing of Loews Hotel
· Chester "Chet" Wilkins*, Houston Convention & Visitors Bureau
About the Author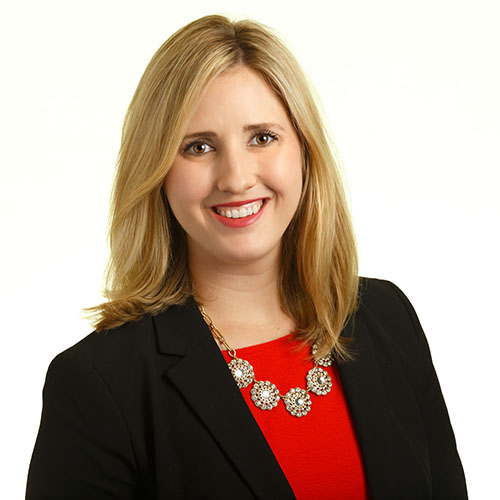 Vice President of Communications
Destinations International
About the Author
With a passion for advancing destinations and the travel and tourism industry worldwide, Caitlyn Blizzard has over 10 years of experience in the destination organization industry.

As the Vice President of Communications at Destinations International, the global trade association for convention and visitors bureaus and tourism boards, Blizzard leads the organization's strategic communications which include managing the external and industry-focused messaging.

Prior to joining Destinations International, Blizzard spent five years at a mid-size CVB in Georgia leading the organization's public relations and communications efforts which included working with local, regional and national media to promote the city as a premier destination.

When she isn't checking off another bucket list destination on her travel list, Blizzard serves the D.C. community as a volunteer, is an avid reader, and enjoys playing tennis and exploring new attractions and restaurants.

Blizzard is a Florida native with a Bachelor of Arts degree in Communication Arts from the University of West Florida.