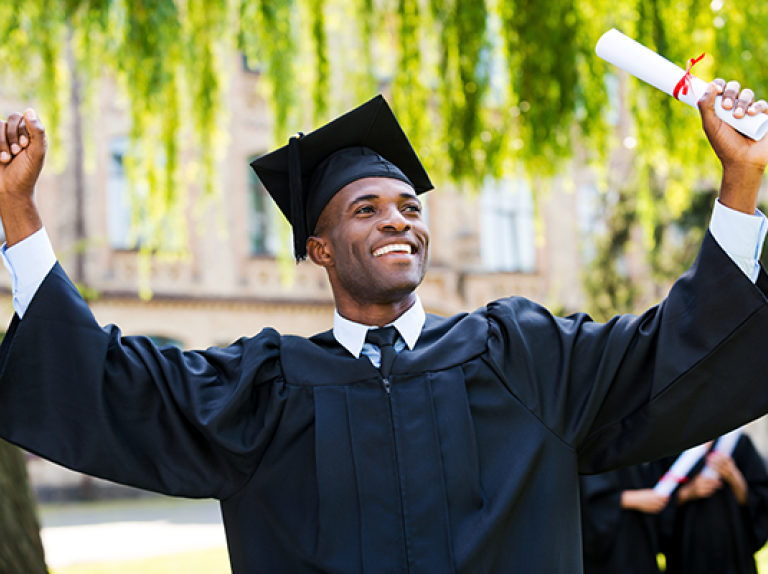 FOR IMMEDIATE RELEASE    
Media Contact:
Caitlyn Blizzard
[email protected]
1.202.835.4202
Destinations International Raises $300,000 USD to support HBCU Scholarships
Five recipients awarded scholarships during 2023 Annual Convention

DALLAS, TEXAS, USA (July 18, 2023) – Destinations International (DI), the world's largest membership entity and resource for official destination organizations and convention and visitors bureaus (CVBs), today announced five recipients to receive the Historically Black Colleges and University (HBCU) scholarships. Each student will receive USD $8,000 for their 2023-2024 semester. Through the DI Foundation, individual and organization donors raised USD $30,000 to support these scholarships.
The goal of the scholarship is to help underrepresented students overcome their academic barriers. Don Welsh, President and CEO of Destinations International stated, "We recognize that underrepresented students have barriers such as enrolling, attending and graduating from college – and there is also the obstacle of student loans,"
Through the DI Foundation, Destinations International and industry partners came together to create these scholarships to attract underrepresented and ethnically diverse students who are seeking a degree in hospitality management or tourism management. The students will continue to receive support and guidance throughout their academic career by receiving a mentor in their local area and participating in future panel discussions with DI members. Destinations International recognizes and advocates the importance of cultivating a unified travel industry where everyone is welcome, where there is equitable access for all, and to help reshape existing power structures so that systemically marginalized voices and perspectives are heard and valued.
The HBCU Scholarship is the brainchild of DI's 2022/2023 association chair and President and CEO of Visit Baltimore, Al Hutchinson.
"It is critical that our industry focuses on EDI and workforce development," Al Hutchinson, president and CEO of Visit Baltimore. "At last year's Annual Convention, we announced the HBCU Scholarship to provide opportunities for hospitality students attending Historically Black Colleges and Universities. I am thrilled that we reached beyond our goal. Thank you to every organization and individual who donated to this important scholarship, and we welcome others to join us. I know that together we can make critical and lasting impact on the state of tourism."
The 2023 HBCU Scholarship recipients include:
•    Adenicka Blake,  North Carolina Central University
•    Damian Grooms, Livingstone College
•    Mehki Ryan, Alabama A&M university 
•    Shanicka Taylor, Virginia State University
•    Jamesha Williams, Virginia State University

###

About Destinations International:
Destinations International is the world's largest resource for official destination organizations, convention and visitors bureaus (CVBs) and tourism boards. With more than 7,500 members and partners from over 700 destinations, the association represents a powerful forward-thinking and collaborative community around the world. For more information, visit www.destinationsinternational.org.