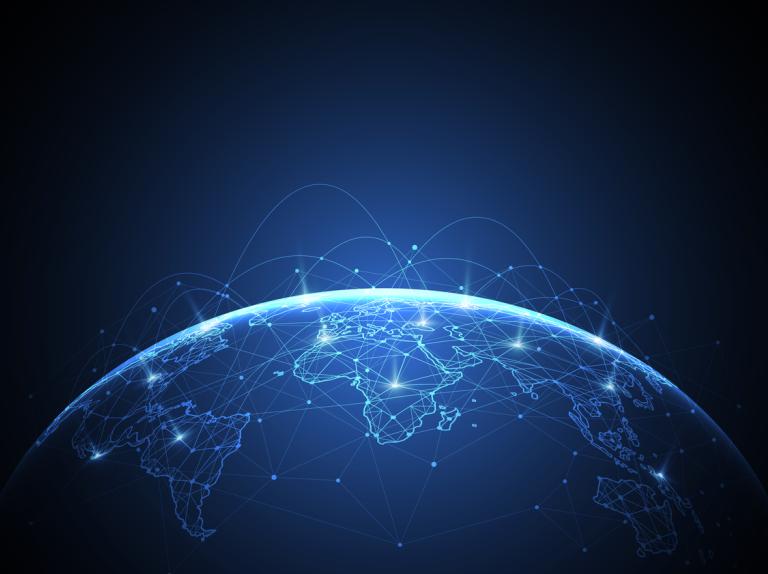 FOR IMMEDIATE RELEASE
    
Media Contact:
Caitlyn Blizzard
[email protected]
1.202.835.4202
Destinations International Membership Reaches 26 Countries & Territories 
Announces membership has surpassed 700.

DALLAS, TEXAS, USA (July 19, 2023) – Destinations International (DI), the world's largest resource for official destination organizations and convention and visitors bureaus (CVBs), today announced the successful expansion of their membership to 26 countries and territories and over 700 members around the world. The announcement was made by Don Welsh, president and CEO, during the Destinations International Annual Convention on July 18, 2023. 

"Destinations International exists for the sole benefit of our members and everything we do is to support their efforts in their communities," said Welsh. "We all realized both during and post pandemic, that there is much to be gained by a global membership engaging and collaborating with one another. Our organization believes in the power of travel and having a strong member community around the world allows destination leaders to engage with and learn from one another to enrich the lives of the people who live, work and travel within their destinations."

"On behalf of the DI Board of Directors, we are delighted to welcome our newest global members, the Royal Commission for AlUla in Saudi Arabia and Istanbul, Türkiye," said Al Hutchinson, president and CEO of Visit Baltimore and DI board chair. "Destinations International has long been a recognized name in the United States but with a more focused engagement strategy in certain areas of the world, we are seeing more momentum in places such as Canada, Latin America, Europe and now Saudi Arabia. By pulling in the right partners and setting the stage for more robust and localized conversations, we have grown interest and membership around the globe."

Saudi Arabia joins the growing list of countries and territories in DI's global membership. DI has members in the following countries and territories:

•    Australia
•    Bermuda
•    Belgium
•    Canada
•    Colombia
•    Denmark
•    Finland
•    Greece
•    Guatemala
•    Hungary
•    Ireland
•    Japan
•    Mexico
•    Netherlands
•    Panama
•    Puerto Rico
•    Saudi Arabia
•    South Africa
•    South Korea
•    Spain
•    Sweden
•    Switzerland
•    Türkiye
•    United Kingdom
•    United States
•    US Virgin Islands
"We are delighted to be the first member of Destinations International from the Middle East and looking forward to becoming the first accredited destination organization from the region as part of this auspicious association," said Phillip Jones, Chief Tourism Officer, Royal Commission for AlUla. "While we have roots stretching back 200,000 years, the ancient desert city of AlUla is a new destination for many and Saudi Arabia is new to tourism. To that end, this membership will be invaluable to our entire team as we continue to strive for best practice and build our destination sustainably and with purpose," 

Additionally, the association has added ten destinations to their European Pathfinders programme this year, bringing the total number of members within this group to twenty. The Destinations International Pathfinders Programme is comprised of forward-looking European destination leaders committed to tackling key issues facing destination organizations today.  Current membership includes:

•    Antwerp & Partners Convention Bureau
•    Athens Development and Destination Management Agency
•    Budapest Convention Bureau
•    Destination Fyn
•    East Sweden Convention Bureau
•    Event Wales, Welsh Government
•    Fáilte Ireland
•    Geneva Tourisme & Convention Foundation
•    Istanbul Convention & Visitors Bureau
•    Liverpool City Council (Marketing Liverpool)
•    Malmö Convention Bureau
•    NewcastleGateshead Initiative
•    The Netherlands Board of Tourism & Conventions
•    Tourisme Veluwe Arnhem Nijmegen 
•    Turisme de Barcelona/ Ajuntament de Barcelona
•    Türkiye Tourism Promotion and Development Agency
•    Visit Oulu
•    Visit Rovaniemi
•    VisitScotland
•    Wonderful Copenhagen, Convention Bureau
"We are incredibly proud of our membership growth over the past few years. Whether its connecting with peers, finding the latest industry research or taking advantage of continuous learning, Destinations International members have a variety of ways to further their industry knowledge, which in turn, elevates tourism to its highest potential," noted Welsh.
###
About Destinations International:
Destinations International is the world's largest resource for official destination organizations, convention and visitors bureaus (CVBs) and tourism boards. With more than 7,500 members and partners from over 700 destinations, the association represents a powerful forward-thinking and collaborative community around the world. For more information, visit www.destinationsinternational.org.