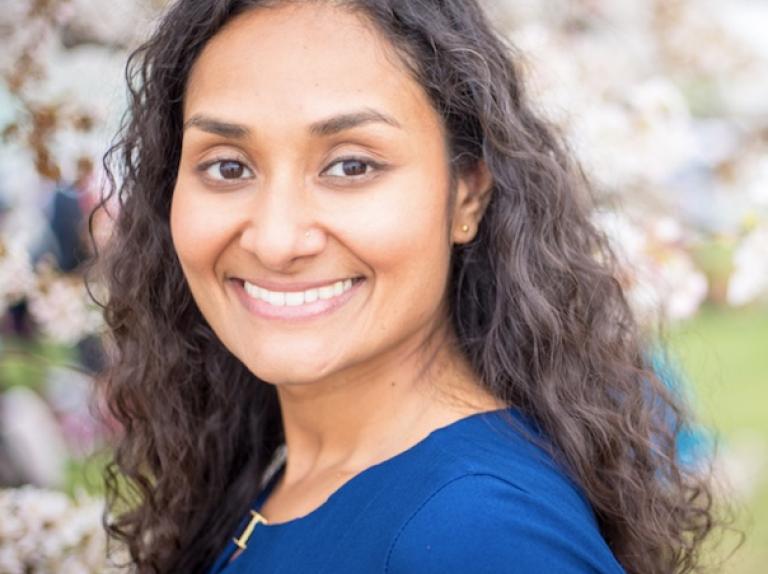 FOR IMMEDIATE RELEASE     
Media Contact:
Caitlyn Blizzard
[email protected]
1.202.835.4202
Click here to download a high-resolution headshot.
Washington, D.C., USA (February 9, 2022) – Destinations International, the world's largest resource for official destination organizations and convention and visitors bureaus (CVBs), today announced Sophia Hyder Hock has joined the association as the chief diversity officer, effective February 22, 2022.
Destinations International is committed to transforming destination communities through thought leadership, best practices and tool-based initiatives on equity, diversity and inclusion (EDI) principles so their destinations are true reflections of their communities. Destinations International firmly stands by its belief that the travel and tourism industry should be open to everyone for opportunities and growth and that it is critical for destination organizations to commit to implementing an EDI strategy to drive a vision for change within their communities.
In this new role, Hock will provide leadership, coordination and strategic direction for the design and implementation of an overall strategy within the association, across member organizations and the broader tourism industry. She will play an essential role by collaborating with senior management to lead and engage strategic planning and programming development initiatives and opportunities to engage structural change for the benefit of member communities. With this position, Hock will be focused on five core priorities: self-awareness and personal investment; education and awareness; community engagement; workforce/talent development; and branding and promotion.
"Since implementing equity, diversity and inclusion as a strategic goal for the association in 2017, Destinations International has been working to lead and engage diversity initiatives and opportunities within our industry," said Don Welsh, president and CEO of Destinations International. "Sophia will lead the organization's overall strategic plan as we continue to push our industry forward on these important initiatives."
"I'm thrilled to join the Destinations International team. I appreciate the foundational work that has taken place over the past few years at Destinations International," said Hock. "I look forward to creating sustainable EDI initiatives to hold the industry accountable in a thoughtful and participatory manner."
Hock has spent 20 years developing strategy, training, facilitation, and coaching services on topics pertaining to diversity and social inclusion, gender empowerment, community engagement and outreach, emotional intelligence, and cultural awareness for clients in the international development and travel industries. Prior to joining Destinations International, Hock was the founder and CEO of Papilia, an organization dedicated to developing tailored equity, diversity and inclusion strategies for the travel industry to attract new audiences while respecting cultural heritage and diverse perspectives.
She has proven experience and success working with international and domestic teams and managing multi-million-dollar bids for participatory governance, economic growth, agriculture, health, and conflict mitigation efforts in Asia, Latin America, Middle East, and Africa for bilateral and multilateral donors. Hock holds a master's degree in International Development Policy from Duke University and a Bachelor of Arts in Foreign Affairs from the University of Virginia.
"Destinations International is committed to equity, diversity and inclusion," said Al Hutchinson, president and CEO of Visit Baltimore. "Having someone in this role on the association's executive leadership team ensures that every initiative has a strategic EDI lens. Additionally, Sophia brings an entrepreneur skillset, international expertise and a passion and desire to expand the EDI footprint in our industry."
The search for this position was led by SearchWide Global, a full-service executive search firm primarily for companies in the travel, tourism, hospitality, convention, trade association, venue management, experiential marketing, sports and entertainment industries.
###
About Destinations International:
Destinations International is the world's largest resource for official destination organizations, convention and visitors bureaus (CVBs) and tourism boards. For more information, visit www.destinationsinternational.org.