Destination Marketing Association International (DMAI) & European Cities Marketing (ECM) Announce Partnership
May 18, 2017 -- Destination Marketing Association International (DMAI) and European Cities Marketing (ECM) recently announced a Memorandum of Understanding that will promote and deliver key research and educational resources to respective members while working together to build the value of each organization.
"With this alliance, European and American DMOs establish permanent links to cooperate. This agreement will enable both organizations to provide their members with an enhanced offer and a wider range of services available. We are very proud of this new milestone and want to congratulate DMAI on its achievements and valuable contribution to the international Meetings Industry as a whole," said Ignasi de Delàs, President of ECM and Deputy General Manager of Turisme de Barcelona.
"This partnership includes a powerful collection of activities and initiatives that will offer valuable education and research opportunities that will be beneficial to both DMAI and ECM as well as all stakeholders," said Gary C. Sherwin, CDME, DMAI Chairman and President and CEO of Newport Beach & Company. Through the partnership, several key projects will be initiated in the coming years. The first two activities include DMAI's DestinationNEXT program and the Annual ECM Summer School program.
"This partnership helps further demonstrates DMAI's mission to empower our members with the tools they need to help their destinations excel," said Don Welsh, President and CEO of DMAI. "DMAI offers competitive destination tools, such as DestinationNEXT, to help destination organizations and CVBs thrive and we look forward to collaborating with ECM to provide these tools for success."
"This collaborative agreement is positioning ECM as the organization improving the competitiveness and performance of cities and creating better city marketers through renowned tools in research or education. We are delighted to strengthen our ECM Summer School, with an American touch in the program; this broadens the perspectives offered to the students, educate European destinations on trends in the North American market and outlines ECM development in the Meeting Industry worldwide." added Bettina Bunge, ECM Vice-President for the Meetings Industry and Director of Dresden Marketing Board.
About the Author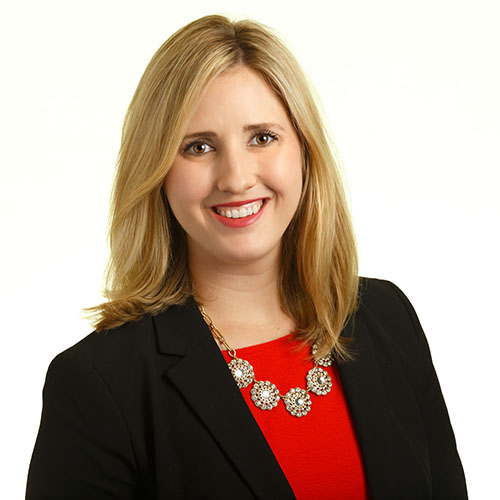 Vice President of Communications
Destinations International
About the Author
Caitlyn is responsible for the strategic communications that promote the association's mission and goals. Her prior industry experience includes five years at the Alpharetta (GA) CVB leading the organization's public relations efforts including working with local, regional and national media.