Destinations International Announces 2022 Event Schedule
All 2022 events will be held in person.
Washington, D.C., USA (December 17, 2021) – Destinations International, the world's largest resource for official destination organizations and convention and visitors bureaus (CVBs), today announced its 2022 event schedule. All events are planned to be in-person and registration will open in 2022.
"Every year our association offers educational opportunities for destination organization professionals around the world with an Annual Convention and discipline-focused summits," said Don Welsh, president and CEO of Destinations International. "Never has the in-person experience been more important as we evolve with the pandemic. We know nothing can replace face-to-face meetings and we are looking forward to getting our industry back together with these in-person educational and networking opportunities."

The 2022 Destinations International Events Include:
CDME Courses, February 26 – March 1, 2022: Dallas, TX, USA
Convention Sales and Services Summit, March 23, 2022: National Harbor, MD, USA (Coinciding with Business Events Industry Week)
Destination Showcase, March 25, 2022: National Harbor, MD, USA (Coinciding with Business Events Industry Week)
CEO Summit, April 3-5, 2022: Palm Springs, CA, USA
Marketing and Communications Summit, April 24-26, 2022: Seattle, WA, USA
CDME Courses, May 3-6, 2022: Calgary, Canada
CDME Courses, July 16-19, 2022: Toronto, Canada
Annual Convention, July 19-21, 2022: Toronto, Canada
CDME Courses, October 23-26, 2022: Bloomington, MN, USA
Advocacy Summit, October 26-28, 2022: Bloomington, MN, USA
Dates and details are subject to change. Please check www.destinationsinternational.org for the most up-to-date information.
###
About Destinations International:
Destinations International is the world's largest resource for official destination organizations, convention and visitors bureaus (CVBs) and tourism boards. Destinations International is about serving destination marketing professionals first and foremost. Together with more than 4,700 members and partners from nearly 600 destinations in approximately 15 countries, Destinations International represents a powerful forward-thinking, collaborative association; exchanging bold ideas, connecting innovative people and elevating tourism to its highest potential. For more information, visit www.destinationsinternational.org.
About the Author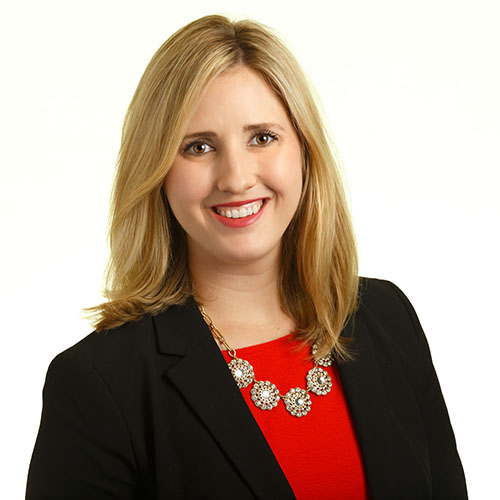 Vice President of Communications
Destinations International
About the Author
With a passion for advancing destinations and the travel and tourism industry worldwide, Caitlyn Blizzard has over 10 years of experience in the destination organization industry.

As the Vice President of Communications at Destinations International, the global trade association for convention and visitors bureaus and tourism boards, Blizzard leads the organization's strategic communications which include managing the external and industry-focused messaging.

Prior to joining Destinations International, Blizzard spent five years at a mid-size CVB in Georgia leading the organization's public relations and communications efforts which included working with local, regional and national media to promote the city as a premier destination.

When she isn't checking off another bucket list destination on her travel list, Blizzard serves the D.C. community as a volunteer, is an avid reader, and enjoys playing tennis and exploring new attractions and restaurants.

Blizzard is a Florida native with a Bachelor of Arts degree in Communication Arts from the University of West Florida.