Image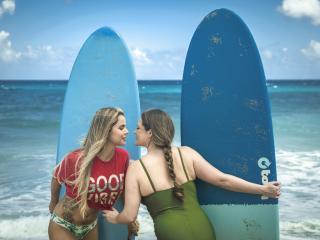 EDI Case Study: Discover Puerto Rico
Discover Puerto Rico, a relative newcomer to the destination organization community, began its work in the LGBTQ+ segment in parallel with its launch in 2018. The team established a lofty goal for the island – to become the LGBTQ+ Capital of the Caribbean. A long, but somewhat distant history with the gay male traveler provided a solid opportunity; however, the organization wanted to go beyond gay males and expand its focus to all LGBTQ+ segments.
As a research-driven organization supported by best-in-class agency partners, Discover Puerto Rico set out on a mission to authentically welcome LGBTQ+ travelers and build awareness and preference for Puerto Rico as an LGBTQ+ destination.
Hiring community experts is an essential first step in any segment. Realizing that being of the community does not make someone an expert in the community, the team engaged HospitableMe to help lead and execute its segment strategy. A pre-defined set of goals beyond establishing the island as the LGBTQ+ Capital of the Caribbean, included engaging the local LGBTQ+ community and empowering its tourism partners to participate in and benefit from education, training and content marketing.
Image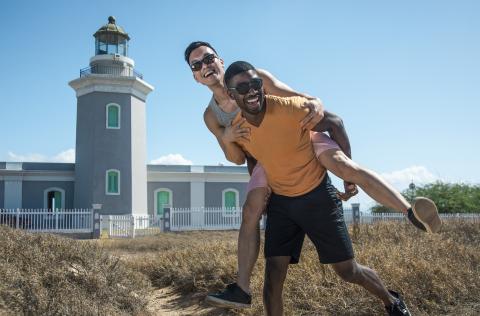 Multiple best practices were identified to help guide the organization's efforts:
Foster diversity within your organization.
Use existing and custom research to establish baselines and goals.
Create inclusive content and marketing.
Connect with local, national and global LGBTQ+ community and organizations.
Identify and lift up LGBTQ+ champions and allies in the tourism sector.
Use inclusive language and imagery. Everywhere.
Align LGBTQ+ efforts with mainstream branding and campaigns.
Engage LGBTQ+ influencers, media and content creators for rich and nuanced communications.
In 2019, baseline research showed 19% of LGBTQ+ travelers identified Puerto Rico as an LGBTQ+ friendly destination. In 2020, that number increased to 41%.
"Our year-over-year results are not common. But they are also not a fluke. Puerto Rico's intrinsic appeal for LGBTQ+ travelers and its strong local community created an advantageous basis for this astonishing growth."
Leah Chandler
Chief Marketing Officer
Discover Puerto Rico