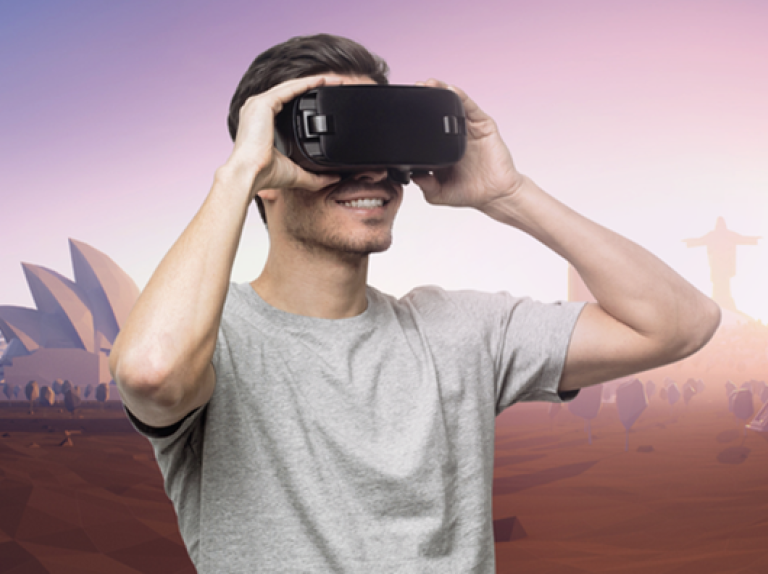 By: Stephanie Auslander, Destinations International
The Metaverse, also known as Web 3.0, is seen as the next technological advancement to disrupt the travel and tourism industry. There is no set definition or designated place, but several connected realms within a virtual setting. In the coming years, the advancement of the internet will transform how destinations market themselves and how they reach new audiences. The successor to the current version will enable marketers to sell their destinations in worlds both real and imagined and engage in a dynamic way with both new and existing consumers. While some have become resistant to the idea, others see it as a technological advancement that provides the travel industry with new opportunities. 
In its assessment of the Metaverse, the industry has begun asking itself if the worlds of tourism and technology can work together to develop new practices. This new application of the web allows marketers to reach travelers through immersive technologies that offer physical and digital experiences and blur the boundaries between virtual and physical spaces. In the Metaverse, a destination's attractions: museums, botanical gardens, heritage sites, restaurants, hotels, and national parks can reach travelers through a virtual tour miles away. While it cannot recreate travel, the new web can serve as a source of inspiration and storytelling for travelers. In the immersive reality of the virtual setting, destination marketers can feed users with sight, sound, hearing, and even smell.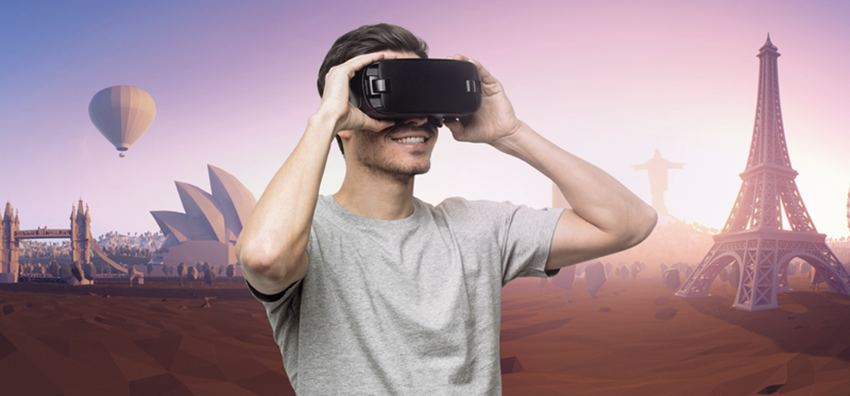 Travelers will find new content that incorporates high-quality graphics that enhance their imagination while immersing them in an authentic first-world environment. Virtual reality tourism is a new frontier in technological advancement that can be brought into the mainstream by highlighting famous landmarks like the Louvre, Taj Mahal, Great Barrier Reef, Eiffel Tower, and the London Tower Bridge. Within the virtual space, these famous sites are turned into art exhibitions, concerts, or a place to hang out with friends. Travelers interested in historical sites can view ancient record notes as part of a self-guided tour. Moreover, an attraction can be viewed from multiple angles as if it were live in person in a virtual setting. Once inside the Metaverse, travelers can create their avatars, play games, shop, hang out with friends, and explore exotic destinations from across the globe.  
As the new world of the Metaverse starts to take hold in the tourism industry, destinations have already begun marketing to travelers in a virtual setting. Destination organizations focus on the opportunity to enhance the travel experience through a virtual setting that will overcome any fears about replacing physical travel experiences. Although destinations have not yet fully understood the new web application, they have already started tracking it to improve sales and marketing strategies, enhance guest experiences, and create experiential marketing opportunities for travelers, such as tours of local businesses and new product offerings. In this unique environment, potential audiences can compare businesses, attractions, services, and hotel accommodations virtually.  
Destinations Utilizing the Metaverse
Atlanta has initiated the process of marketing to consumers through Metaverse in the comfort of their homes. Travelers can visit Atlanta's vibrant neighborhoods, Midtown, Downtown, Buckhead, and the Beltline exploring attractions, restaurants, concert halls, and baseball stadiums. Each explored neighborhood in the Metaverse includes detailed information about well-known spaces in the area, experiences the destination's authenticity, and provides information about known restaurants in the neighborhood. Additionally, Atlanta has provided travelers with immersive experiences that detail LGBTQ itineraries, hosting a wedding in the destination, planning the next event, and tips for getting around the city. When travelers are done exploring in a virtual setting, Atlanta has included links to purchasing real-time attractions such as their aquarium or connecting them with professionals who can make their event a reality. Moreover, destination organizations are likely to play a leading role in influencing consumer purchase decisions as travelers begin to participate in the metaverse.  
Welcome to the Metaverse Blog: Video - Video
September 27, 2022
Welcome to the Metaverse Blog: Destinations Using the Metaverse
Chief Marketing Officer of the Atlanta CVB Andrew Wilson references their leap into the metaverse, "We are excited to add the metaverse to our marketing mix. This will also provide our hospitality partners with the opportunity to create their own metaverse experiences within the platform." When visitors enter the Atlanta Meta world, they can choose their avatar and then be taken directly to the bureau's visitor center in Centennial Olympic Park where they can explore the 22-acre green space in closer detail. Soon travelers will be granted access to a virtual tour around the city highlighting Atlanta's most prominent attractions, hotels, and restaurants, and view meeting venue spaces. The Metaverse's further influence over the next decades will allow destination organizations to get more creative in providing consumers with immersive experiences in their cities resulting in a meaningful impact on the travel community. 
The Korea Tourism Association has continued the industry's leap into the Metaverse with the creation of a virtual human named Lizzie as its brand ambassador. Lizzie Yeo: a virtual human computer-generated three-dimensional character is twenty-two years old and has been delighting travel audiences with an ever-increasing online presence since December 2021. The travel influencer appears in tourism promotion videos, has a following on social media, and appears in commercials and music videos inviting travelers to experience Korea in a virtual space. Followers on Lizzie's Tik Tok and Instagram account are invited to join her on her travel as she explores Korea's famous landmarks, natural beauty, and traveler hot spots. As part of Lizzie's itinerary, she will visit a bridge overlooking a river that is registered as a UNESCO Global Geopark. Geoparks are characterized by the integration of conservation and sustainable development objectives, based on community input, in an area of international significance.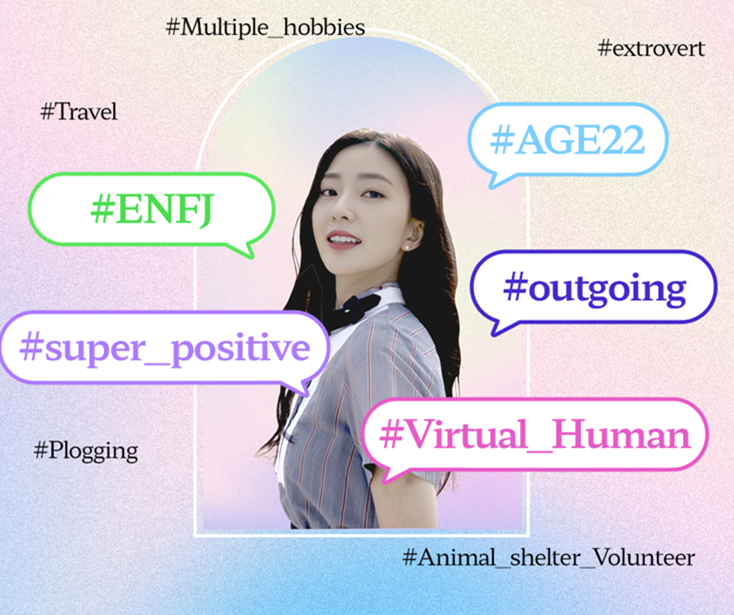 As the Metaverse starts to take shape, destination organizations will seek to unlock the potential of these emerging applications through the creation of immersive destination experiences that invoke the five senses, ignite a passion for the destination, and inspire others to travel. The Metaverse is not about replacing physical travel but integration into consumers' everyday lives. According to Meta estimates, the technology will not be fully realized for another 10 years, but destinations can be early adopters in building a travel brand that adapts to modern technologies.