by: Jack Johnson, Destinations International
In Finding Our Cornerstone: An Advocacy Paper on Destination Organizations Becoming a Community Shared Value, Destinations International argued that we needed to figure out the most basic thing we need to be paying attention to every day. Something that explains why we do what we do. Something that is of value to our community. "Something that we once knew and have somehow forgotten. We need to find our cornerstone, the reason why we exist."
Most of what we wrote in that Advocacy Brief was driven by the current state of things. But part of it came from pouring through books and papers that cover the earlier days of our industry. In "Selling British Columbia: Tourism and Consumer Culture, 1890-1970" by Michael Dawson, I came across Major J. Gordon Smith whose activities cover numerous pages. The amount of content was one thing that caught my attention, but when I came across this statement, I knew we had an industry founder.
"Smith's determination to develop the province's tourist trade led him to join the provincial civil service. He was motivated to do so by his belief that "as the tourist industry was valuable and benefited to everyone directly or indirectly. It should be considered the duty of the Government to promote it" - just as it was the government's duty - to promote other basic industries "for the common welfare.''
We have often said that the concepts behind "Community Shared Value" are not new. In fact, they are as old as our industry. The goal here isn't necessarily to become something we are not. It is to become something we once were – part of the common welfare.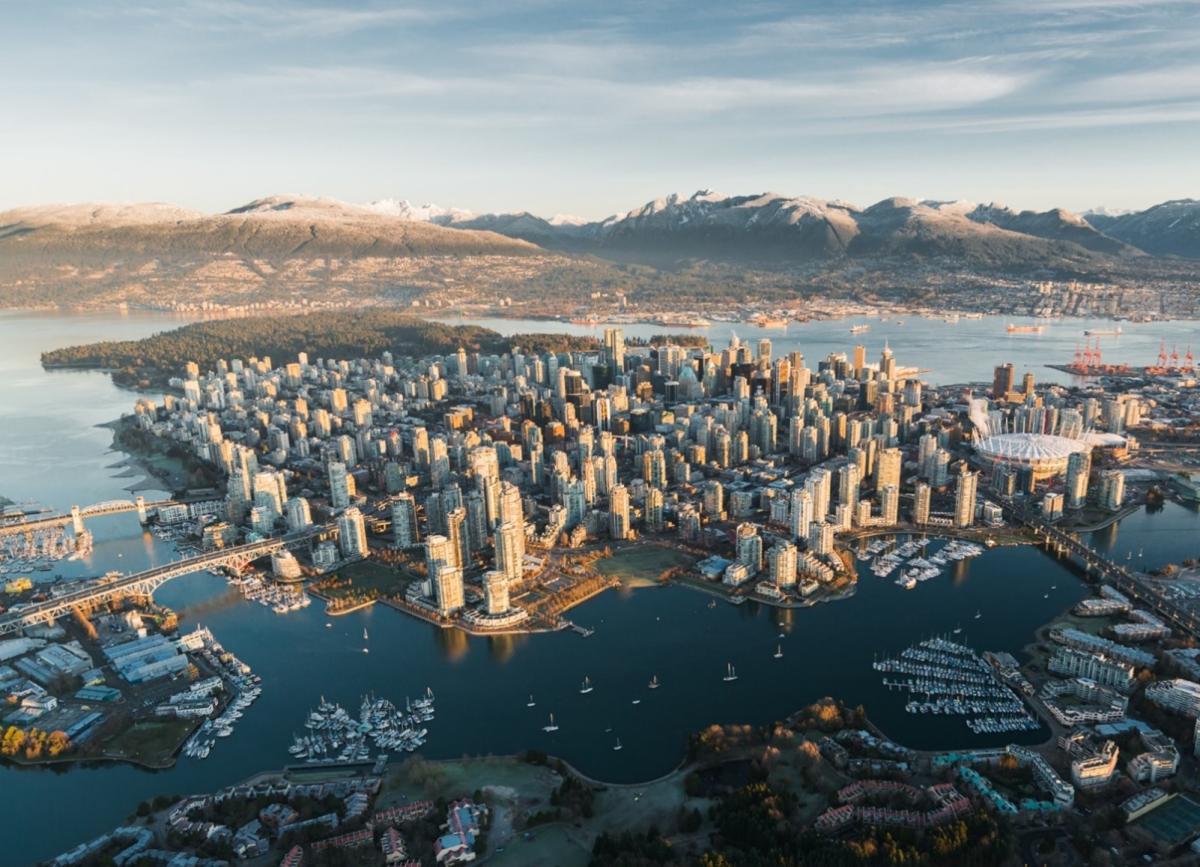 So, who is Major J. Gordon Smith?
Let me say first that this is borrowed directly from Michael Dawson's work. To summarize, Major J. Gordon Smith served a critical role in the establishment and expansion of the destination organization industry in British Columbia and through that, Canada.
"During the first two decades of the twentieth century. British Columbia civic leaders, primarily in Victoria (Tourism Association of Victoria) and Vancouver (Vancouver Tourist Association), worked diligently to attract as many visitors as possible. They did so with the hope that even a brief visit to the province would convince these travelers to invest and settle in British Columbia. By the early 1930's, these civic leaders succeeded in getting the government of British Columbia to see they had a role to play in developing the tourism industry.
By 1936, the provincial government had been swayed by the increasing resonance of voices throughout the province advocating an expanded role for the government in tourism promotion and in July of that year. J. Gordon Smith. Director of the Bureau of Provincial Information and Publicity outlined his suggestions for the form such government intervention should take. Smith, an experienced newspaper reporter and civil servant, focused his suggestions primarily upon the government's coordinating activities, but his tenure as director of the BCGTB also marked a more direct foray for the government into tourism promotion and publicity.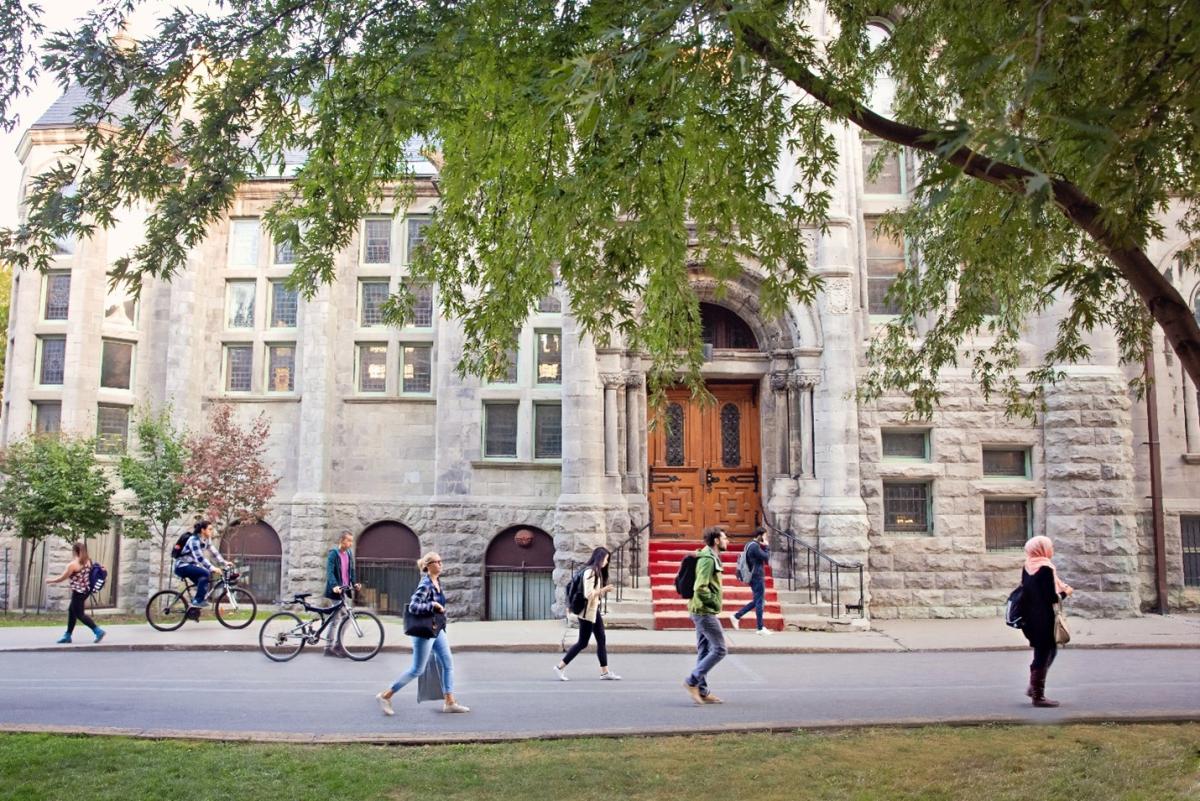 Smith was born in Edinburgh, Scotland in 1874. He moved to Montreal while a child and after briefly attending McGill University, he joined the Montreal Herald where he worked in the art department before joining the editorial staff. In the two years in the newspaper business (in Montreal and New York City), Smith moved to Victoria. There he was eventually successful in landing a position first with the Daily Times and then with the Daily Colonist (the two papers have since merged and become the Times Colonist). After serving as a correspondent first for the London Daily Mail and then the London Morning Post during the Russo-Japanese War. Smith returned to Victoria and became the Daily Colonist 's magazine editor.
In 1912 he abandoned the newspaper business in favor of a new pursuit: tourism. Smith's determination to develop the province's tourist trade led him to join the provincial civil service. He was motivated to do so by his belief that "as the tourist industry was valuable and benefited to everyone directly or indirectly. It should be considered the duty of the Government to promote it" - just as it was the government's duty - to promote other basic industries "for the common welfare.''
After a five-year break in which Smith served in the Great War. he returned to the government's Bureau of information where he served throughout the 1970s eventually becoming the Bureau's director in 1910. It was during the 1930s, however, that Smith would get an opportunity to play a leading role in the development of the tourist industry.
Advertising was to become a central component of BCGTB duties and as early as 1931 Smith made his faith in advertising known. "Advertising is a necessity." he explained "When it is considered chat one motor manufacturing firm appropriates $6,000,000 a year for advertising" and "a chewing gum manufacturer spends $31,500,000." he reasoned. "The value in results must well be proportionate to the expenditure." He also pointed to a recent publication that demonstrated a "decline in business and profits of those firms which decided to retrench advertising expenditures in the period from 1921 to 1926.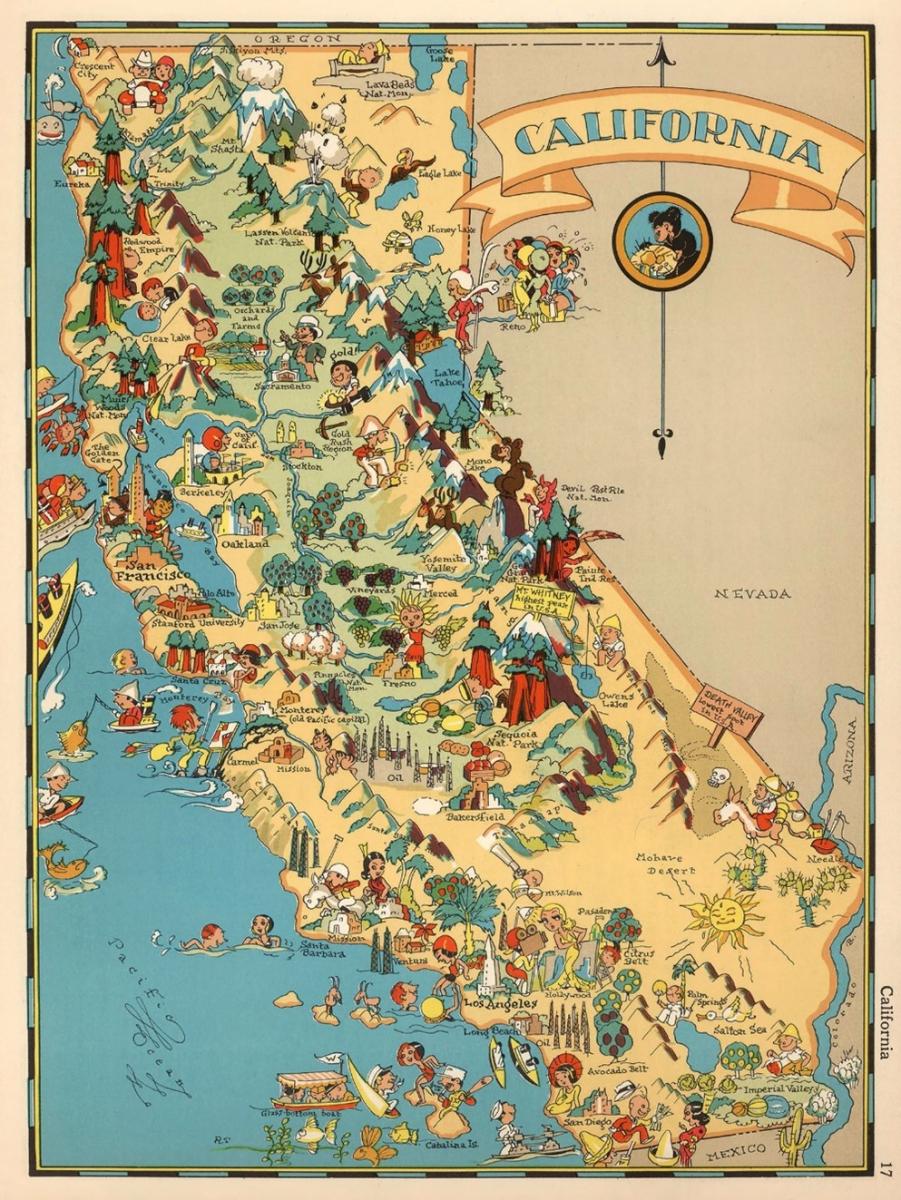 From within the provincial civil service, Smith championed the role of advertising for he saw a direct cause-and-effect relationship between advertising and increased tourism revenues. In a 1938 address to Victoria's Real Estate Board, for example. Smith offered a revised version of Herbert Cuthbert's favorite topic - the California success story. In 1931, Smith explained, a small number of Los Angeles business people had put together an advertising fund totaling $46,000 with the hope of extending the state's tourist season beyond the summer months. Within a few short years the fund had increased to over $500,000. The results were dramatic.
By 1937, tourism was California's second largest industry (behind petroleum) and tourists had spent roughly $280 million there. Like Cuthbert before him, Smith was determined to model his efforts on the successful accomplishments of the city of Los Angeles. But while earlier endeavors to repeat the California success story had focused primarily on tourism's role in attracting settlers and investment, Smith focused his efforts on emulating Los Angeles's ability to maximize tourist expenditures.
Cognizant of the success enjoyed by California, New Mexico, and Quebec in marketing their ethnic heritage, Smith suggested that British Columbia's "historic background and native characteristics ... be utilized more." Smith urged that local promoters be encouraged to stimulate travel through local anniversaries and other celebrations.
Aware of the increasing importance of shopping to the tourist experience, tourist expenditures could also be increased through a concerted attempt by manufacturers, importers, and retailers "to display and specially price lines which U.S. tourists can purchase to better advantage than at home."
Smith also drew the government's attention to the success of excursion tours in New Zealand and suggested that transportation companies should be encouraged to conduct similar ail-expense tours in British Columbia.
Centralization could also play an important role in these more direct promotional suggestions and Smith proposed augmenting the lure of the province's "sporting and recreational attractions" by creating a central agency dedicated to connecting travelers with "bona fide guides and outfitters.
Similar themes emerged in the earliest BCGTB advertisements. In preparing these expanded advertising campaigns the bureau enlisted the help of professional advertising firms.
An increased advertising budget was not enough. Smith was equally determined that promotional efforts be coordinated and complement each other. Acknowledging the difficulty presented in measuring tourist behavior and the scope of the tourist industry, Smith emphasized the need to bring about a greater co-ordination of activities among the various local tourist organizations. 
British Columbia's tourism promoters, he explained, needed to eliminate both duplication of effort and competition between tourist bureaus in order to carry out the important work that needed to be done to maximize tourist expenditures in the province. This important work included determined efforts to preserve the local character of popular tourist destinations, to improve access to popular attractions, to develop local handicrafts, and to encourage tourists to purchase products in local stores.
Smith's plan would first see the coordination of all of the province's local tourist bureaus under the supervision of a provincial Minister and delineated through a Tourist Act. The Minister would be aided in this and other endeavors by an unpaid advisory body (the Tourist Council). Whereas local tourist bureaus would retain a focus on their community's intermediate interests, the provincial government's actions would be based upon the principle that all British Columbians should share in the benefits of tourism and thus the government's activities would be defined and carried out broadly, on a province-wide basis. The provincial travel bureau would aid in the centralization of tourism promotion activities by acting as a "clearing house" to collect and relays enquiries to districts throughout the province. The bureau would also be responsible for an official British Columbia tourism promotion campaign and would produce "an advertising, publicity, and promotional plan" approved by the Minister and supported by a specific vote in the Legislature.
Another key responsibility of this provincial tourist bureau would be ensuring cooperation with both Canadian and US. government travel bureaus as well as the transportation, hotel, and automobile organizations. These then were to be the broad characteristics of the proposed provincial body. Coordination and centralization were clearly dominant concerns for Smith and other British Columbia tourism promoters.
Smith's approach was influenced by government activities in two very different regions of North America. Not surprisingly, his attention was focused directly on the experience of US states in the Pacific Northwest. The "general trend,'' Smith explained, "was for State Bureaus [sic] which carry out State advertising and publicity plans, leaving civic and regional efforts exclusively to local enterprise."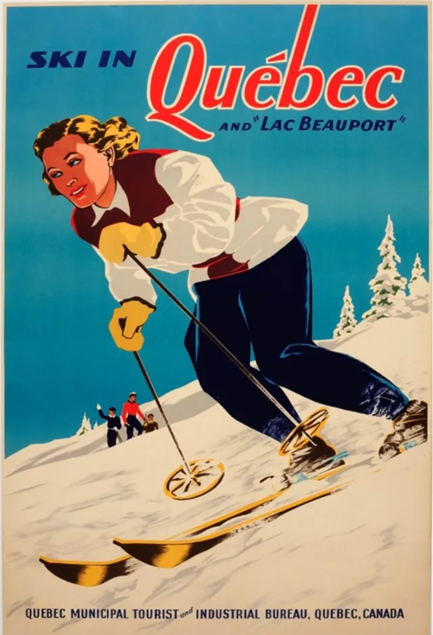 To date, he reported, twelve US states had established government travel bureaus, mostly in the past two years. In designing British Columbia's state-sponsored tourist bureau Smith did not restrict himself solely to the experience of governments in the Pacific Northwest. Impressed by the activities of the Quebec government. Smith suggested the establishment of a Tourist Traffic Act aimed largely at improving organization and adding cohesion to existing tourism promotion efforts. The Quebec government, like its BC counterpart, faced the daunting task of governing a large and diverse area and a chief advantage of the – "Quebec Plan" was its efficient organizing of different parts of the province into regional tourist bureaus that could focus more directly on their communities' needs.
If the trend of state governments in the Pacific Northwest had opened the British Columbian government's eyes to the need for a state-sponsored tourism bureau, the Quebec government offered the promise of coherence, efficiency, and centralization that Smith desired. Moreover, the "nucleus" for such an organization already existed in British Columbia. The government's own Bureau of Information (now renamed the Bureau of Information and General Publicity) housed bureaucrats - equipped with experience and technical ability" to efficiently gather and relay the necessary information.
In addition, Vancouver and Victoria both boasted established tourist bureaus while various other cities throughout the province had chambers of commerce and other organizations that would provide valuable infrastructure. The creation of a Tourist Act would not only provide a way to divide the province into a number of official districts but could also provide the authority to "induce local interests to initiate district tourist bureaus" - thus providing a workable network that was easily monitored. Like its federal counterpart, the CTB, British Columbia's new government travel bureau was expected to provide a coordinating framework within which local tourist bureaus would operate.
Smith's career would continue through the end of the decade and the start of the next as would his important contributions to the industry. Throughout this time the more idealistic pronouncements of tourism's economic potential were matched by equally hopeful suggestions concerning its cultural influence."
Tourism Was Positioned as a Contribution to the Betterment of Society
The combination of idealism and entitlement of British Columbians had proven successful in encouraging the provincial government to embrace tourism as a free enterprise solution to the Great Depression and the continued development of the province. And during this whole time, tourism was positioned as a contribution to the betterment of society – a shared community value.