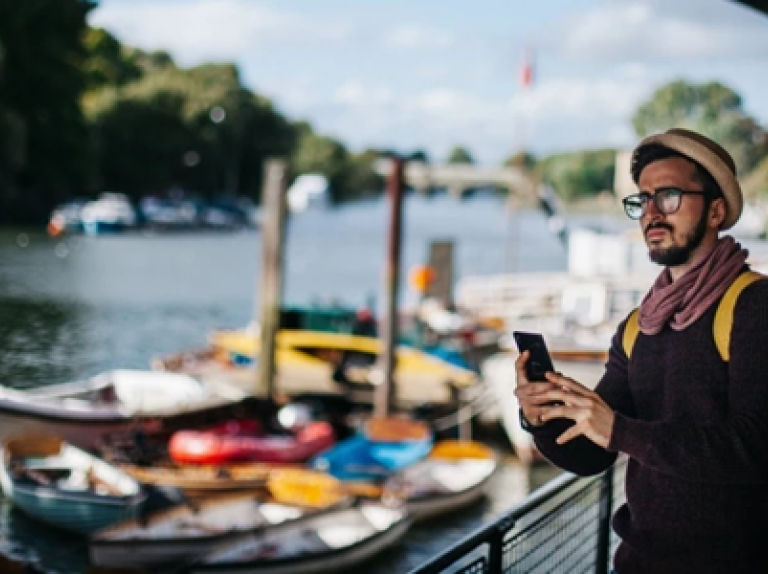 By: Cvent
Today's travelers seek experiences. More than the comforts and amenities, more than packaged entertainment and big-ticket attractions. Out-of-the-ordinary experiences are what truly compels people to pack up and visit your destination. As a destination marketer, you have your work cut out for you. Instead of selling one hotel, one attraction, or one restaurant, you're tasked with selling a seemingly endless amount of travel experiences when marketing online. So how do you successfully sell your destination's unique story when web marketing, especially when you have several experiences to tout? We have some destination marketing tips to help!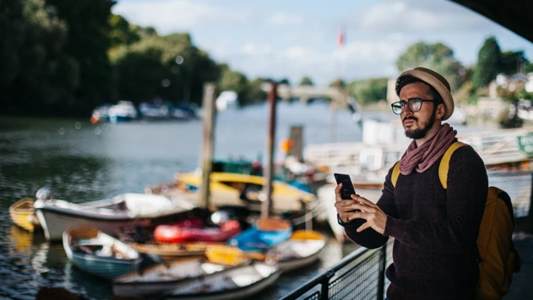 Explore our favorite destination marketing tips
1. Become the all-in-one source
One of the hardest things when researching travel information online is that relevant information is spread out among several sites. With internet marketing for Convention and Visitors Bureaus, you need to create a splendid user experience from the very beginning.
Make your destination marketing organization (DMO) site the central hub for all information that might be relevant for travelers. In online DMO marketing, you should not be simply a place for puffed up tourism promotions, directory pages of attractions, or banner ads.
As part of your hospitality marketing strategy, have sections where people can find out more about your city beyond what is fun for leisure tourists. This includes the local society, traditions, environment, and business. By placing all of this information in one place, you'll make it extremely easy for visitors to learn about your city and culture. Strive to be the go-to source from the start.
2. Create niche itineraries instead of listing attractions
When marketing DMOs on the internet, the most common way to promote a destination is to create a grand list of attractions, restaurants and hotels and allow people to select what they're interested in. Everything the destination has to offer comes a la carte. Usually, the only alternative is to take a guided tour. Instead, build out custom itineraries based on visitor's interests or by neighborhood. For instance, The Ultimate Day for Organic Cuisine in Portland or A Day of Heart-Racing Adventure in Salt Lake City.
Targeted itineraries are a much more fascinating way to present your destination, while making it easier for the different types of visitors that come to your destination determine what they should do in your city.
Improve your destination marketing with these SEO tips
3. Engage your current ambassadors
In hospitality marketing, the most powerful stories of your experience usually come from people who have already visited your city and talk about it. One of our favorite benefits of social media is that destination marketers can now effortlessly find these brand ambassadors and see what they're saying. These enthusiastic people are the ones who are uploading several vacation photos, commenting on your posts, or writing their own blog posts. With social media, you're in a great position to find out how you can even further help and engage these vocal visitors to reach even more people.
4. Make it easy for people to share their experiences live
When people travel, they want to talk and brag about it. Even with everyone carrying smartphones, there's not always the opportunity to share the experience while it's happening.
At other times, visitors may not remember to post their videos or photos afterwards. The smallest efforts can help in marketing for hospitality. Even a sign that says, "Tag us in your photos and we'll add your image to our own photo gallery" can serve as a trigger for people to share their experience. 
Or, take a hint from museums. Since most times photo-taking is off-limits, museums are now including photo stations or kiosks that allows visitors to "pose" in front of one of the more popular exhibits and upload directly to Facebook or email to yourself.
5. Champion your lesser-known, exclusive experiences
Take stock of the experiences that make your destination stand out in a traveler's memory. The most exclusive experiences aren't always the most famous. While everyone knows about Chicago's SkyDeck atop Willis Tower, how many people know about the decadent, all-you-can-savor artisan chocolate buffet at Peninsula Hotel? Or, besides the iconic Eiffel Tower, another fascinating piece of Paris history can be found in the city's catacombs, a 200-mile network of old tunnels, caves and quarries lined with skulls and bones.
Don't just focus on the obvious experiences in your town, but put some marketing effort in the experiences that are amazing on their own.