USAE Establishes 30 Under 30 Scholarship to Support the Tourism Industry's Rising Stars
Media Contact:
Caitlyn Blizzard
[email protected]
1.202.835.4202
WASHINGTON, D.C. (September 13, 2021) – The Destinations International Foundation is pleased to announce the creation of the "Anne Daly Heller USAE 30 Under 30 Scholars Fund." The scholars fund is intended to provide exceptional continuing educational opportunities for participants of each year's class of Destination International's 30 Under 30 honorees.
The 30 Under 30 program, established in 2011, identifies future destination organization industry leaders that represent a diverse set of backgrounds and perspectives. Investing in the future generation of destination experts, 30 individuals under the age of 30, are selected annually to gain valuable industry networking opportunities and increased thought leadership throughout the year.
The now-continuing education of this program's honorees has been funded by an initial endowment of $100,000 donated by Ross E. Heller, Publisher of CustomNEWS, Inc. He is the husband of Anne Daly Heller who until her death September 12 was publisher and executive editor of USAE weekly newspaper. Members of the 2021 Class of '30 Under 30' honorees will be the first individuals eligible to take advantage of the new Fund's benefits.
"We are very grateful for the generous donation for our 30 Under 30 program," said Don Welsh, president and CEO of Destinations International. "USAE has been such a huge supporter of our industry and the 30 Under 30 program, and this gift will allow for industry leaders to continue to grow and broaden their knowledge of the destination organization community."
"During its first year, $15,000 will be available for educational opportunities which could include, but not be limited to, participation at both in-person or virtual Destinations International conferences and seminars, as well as other related association and meetings industry events," said Jack Johnson, chief advocacy officer of Destinations International. "Such participation will allow Anne Daly Heller USAE 30 Under 30 Scholars to further and broaden their knowledge of the destination organization industry, the association and meetings community as well as of their colleagues nationwide."
"USAE has chronicled our industry for nearly 40 years and this donation will enable the continuing education of our industry's rising stars," said John Percy, CDME, president and CEO of Destination Niagara and chair of the 2021 Destinations International Foundation.
"Anne and Ross have always been amazing supporters of Destinations International and especially the 30 Under 30 program," said Michael Gamble, president and CEO of SearchWide Global. This incredibly generous gesture will have a major impact on advancing our future leaders for years to come."
"Of all the meetings industry associations USAE covers, the one that was closest to Anne's heart is Destinations International," said Heller, who with his wife created USAE in 1982. "Since attending in Amsterdam, Holland in the late 1980's her first convention of what was then called the International Association of Convention and Visitors Bureaus, Anne was smitten. She loved the behind-the-scenes byplay of the association. And, of course, has become dear friends with so many of its members. As USAE enters its 40th year, I could not think of a better way to honor and grow Anne's contributions to our wonderful industry than through this gift."
Just prior to her death on September 12 and being told of the newly established fund in her name, Anne Daly Heller, who was the 2009 Destinations International Spirit of Hospitality honoree, said "I am blessed beyond words to have my name associated with such a worthwhile purpose. Nothing gives me more pleasure than knowing younger colleagues will have the chance to benefit, year-in and year-out, from the kinds of experiences the destination organization community has given me. I look forward to seeing what these honorees accomplish in the years to come."
For more information on the Destinations International Foundation or the 30 Under 30 Program visit www.destinationsinternational.org.
###
About Destinations International:
Destinations International is the world's largest resource for official destination organizations, convention and visitors bureaus (CVBs) and tourism boards. Destinations International is about serving destination marketing professionals first and foremost. Together with almost 6,000 members and partners from nearly 600 destinations in 15 countries, Destinations International represents a powerful forward-thinking, collaborative association: exchanging bold ideas, connecting innovative people and elevating tourism to its highest potential. For more information, visit www.destinationsinternational.org.
About the Author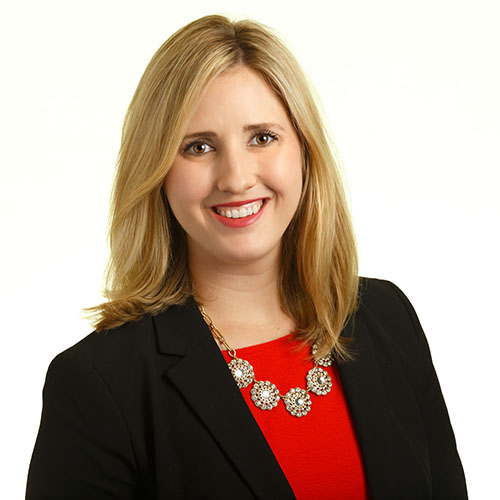 Vice President of Communications
Destinations International
About the Author
Caitlyn is responsible for the strategic communications that promote the association's mission and goals. Her prior industry experience includes five years at the Alpharetta (GA) CVB leading the organization's public relations efforts including working with local, regional and national media.