Global Travel and Tourism Trade Association, Destinations International, Announces Destinations International Canadian Alliance
FOR IMMEDIATE RELEASE
Media Contacts:
Caitlyn Blizzard
[email protected]
Global Travel and Tourism Trade Association, Destinations International, Announces Destinations International Canadian Alliance

Washington, D.C. (MAY 20, 2021) – Destinations International, the global trade association for destination organizations today announced the Destinations International Canadian Alliance, a newly formed organization of Canadian members of Destinations International.
"Destinations International is committed to providing our members around the world with the resources they need to be successful," said Don Welsh, President and CEO of Destinations International. "This strategically-formed organization will enable our team to provide our Canadian members with important education, research and tools."
"By aligning with Destinations International, Canadian destination organizations are laying the foundation for a strong recovery of the tourism industry and working together to strengthen Canada to be one of the top destinations in the world," said Kathleen Trainor, President of the Destination Marketing Association of Canada.
Currently, 23 Canadian destination organizations are members of Destinations International, the most of any country besides the United States. Those destination organizations will benefit from being part of this newly formed organization that will create educational content that is relevant to Canadian members and make recommendations on topics, themes and issues that are important to Canadian destination organizations.
To learn more about the Destinations International Canadian Alliance, please visit destinationsinternational.org/canadian-alliance.
###
About Destinations International:
Destinations International is the world's largest resource for official destination organizations, convention and visitors bureaus (CVBs) and tourism boards. Destinations International is about serving destination marketing professionals first and foremost. Together with almost 6,000 members and partners from nearly 600 destinations in approximately 15 countries, Destinations International represents a powerful forward-thinking, collaborative association; exchanging bold ideas, connecting innovative people and elevating tourism to its highest potential. For more information, visit www.destinationsinternational.org.
About the Destinations International Canadian Alliance
The Destination International Canadian Alliance is comprised of destination organization executives from across Canada. The alliance provides a forum for Canadian destination organization executives to meet regularly throughout the year to coordinate on key industry issues including advocacy, resourcing, policy, and marketing.
The alliance represents Canadian membership within Destinations International and provides strategic guidance to the association and recommendations for how the Association can best serve its Canadian members. This includes developing content and programs that are valuable to Canadian destination organizations.
About the Author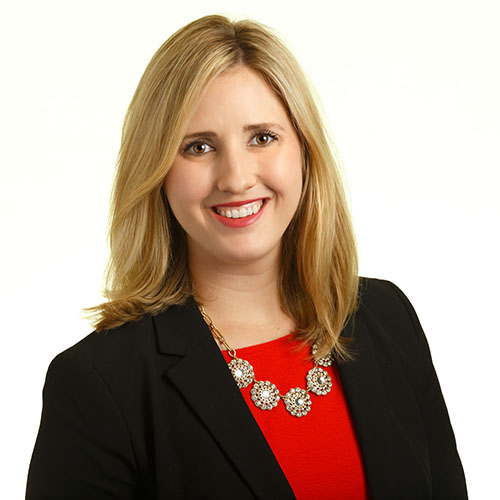 Vice President of Communications
Destinations International
About the Author
With a passion for advancing destinations and the travel and tourism industry worldwide, Caitlyn Blizzard has over 10 years of experience in the destination organization industry.

As the Vice President of Communications at Destinations International, the global trade association for convention and visitors bureaus and tourism boards, Blizzard leads the organization's strategic communications which include managing the external and industry-focused messaging.

Prior to joining Destinations International, Blizzard spent five years at a mid-size CVB in Georgia leading the organization's public relations and communications efforts which included working with local, regional and national media to promote the city as a premier destination.

When she isn't checking off another bucket list destination on her travel list, Blizzard serves the D.C. community as a volunteer, is an avid reader, and enjoys playing tennis and exploring new attractions and restaurants.

Blizzard is a Florida native with a Bachelor of Arts degree in Communication Arts from the University of West Florida.