Destinations International Large Market Roundtable Brings Awareness to New Destination Booking Agreement Guidelines at IMEX America
FOR IMMEDIATE RELEASE
Media Contact:
Caitlyn Blizzard
[email protected]
1.202.835.4202
Washington, D.C., USA (November 9, 2021) – Today, members of Destinations International's Large Market Roundtable hosted a discussion on new destination booking agreement guidelines at a media roundtable during IMEX America in Las Vegas, NV.
The Large Market Roundtable is comprised of large market destination representatives on the association's Convention Sales and Services Committee. The group has been leading the conversation for the need for convention and visitors bureaus (CVBs) and business events strategists to work together to have accountability for the booking of meetings and events since IMEX America in 2019.
"The need for CVBs and business events strategists to come together to create best practices for destination booking agreement guidelines has been an ongoing conversation for our industry," said Don Welsh, president and CEO of Destinations International. "Our Large Market Roundtable has taken the lead on this thought leadership, and we are looking forward to continuing to work with our industry partners throughout 2022 and beyond to work on this topic together."
"As chair of the Large Market Roundtable, our focus has been establishing mutually agreeable terms to protect both destination and event strategist," said Melissa A. Riley, vice president, convention sales and services, Destination DC and chair of the Destinations International Large Market Roundtable. The new standards will help us all continue to strengthen the meetings and events industry as we focus on the positive economic impact they bring to our respective destinations."
The media event was opened up by Erik Evjen, director of data analytics and insights at Tourism Economics and the speakers included:
Dustin Arnheim, senior vice president of sales and customer experience, Visit Baltimore
Maria Grasso, senior vice president, convention division, Philadelphia CVB
Daren Kingi, senior vice president of sales, Visit Indy
Melissa A. Riley, vice president, convention sales and services, Destination DC
The Destinations International Large Market Roundtable is a sub-committee of the Convention Sales and Services Committee. The roundtable members include:
Atlanta CVB
Choose Chicago
Destination Vancouver
Destination DC
Destination Toronto
Explore St. Louis
Greater Boston CVB
Greater Miami CVB
Houston First Corporation
Las Vegas Convention & Visitors Authority
Los Angeles Tourism & Convention Board
Louisville Tourism
Minneapolis CVB
Nashville Convention & Visitors Corporation
New Orleans & Company
NYC & Company
Philadelphia CVB
San Diego Tourism Authority
San Francisco Travel Association
Tourism Montreal/Greater Montreal Convention & Tourism Bureau
Visit Anaheim
Visit Austin
Visit Baltimore
VISIT DENVER
Visit Indy
Visit Orlando
Visit Phoenix
Visit Salt Lake
Visit San Antonio
Visit Seattle
VisitDallas
###
About Destinations International:
Destinations International (formerly Destination Marketing Association International) is the world's largest resource for official destination organizations, convention and visitors bureaus (CVBs) and tourism boards. Destinations International is about serving destination marketing professionals first and foremost. Together with more than 4,700 members and partners from nearly 600 destinations in approximately 15 countries, Destinations International represents a powerful forward-thinking, collaborative association; exchanging bold ideas, connecting innovative people and elevating tourism to its highest potential. For more information, visit www.destinationsinternational.org.
About the Author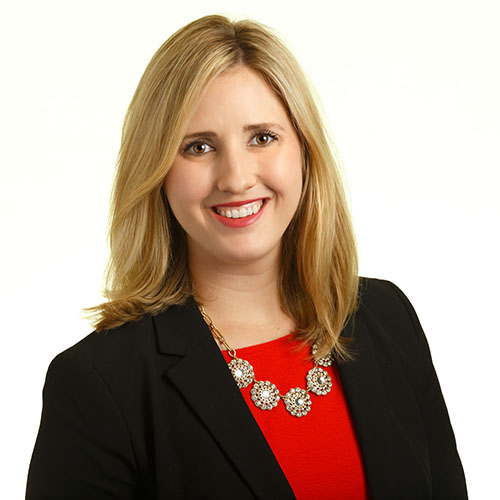 Vice President of Communications
Destinations International
About the Author
With a passion for advancing destinations and the travel and tourism industry worldwide, Caitlyn Blizzard has over 10 years of experience in the destination organization industry.

As the Vice President of Communications at Destinations International, the global trade association for convention and visitors bureaus and tourism boards, Blizzard leads the organization's strategic communications which include managing the external and industry-focused messaging.

Prior to joining Destinations International, Blizzard spent five years at a mid-size CVB in Georgia leading the organization's public relations and communications efforts which included working with local, regional and national media to promote the city as a premier destination.

When she isn't checking off another bucket list destination on her travel list, Blizzard serves the D.C. community as a volunteer, is an avid reader, and enjoys playing tennis and exploring new attractions and restaurants.

Blizzard is a Florida native with a Bachelor of Arts degree in Communication Arts from the University of West Florida.