Destinations International Announces Kim Bach as the Association's Sales and Services Manager
FOR IMMEDIATE RELEASE
Media Contacts:
Caitlyn Blizzard
[email protected]
Washington, D.C. (March 15, 2021) – Destinations International, the world's largest resource for official destination organizations and convention and visitors bureaus (CVBs), today announced that Kim Bach will join the association as the Sales and Services Manager.
In her new role, Kim will be responsible for the implementation of business partner and membership initiatives with emphasis on achieving revenue goals, exceptional response and customer service.
Most recently, Bach was the Partner Manager for the Adventure Travel Trade Association where she led strategic projects and managed partners in North America, Oceania, Asia as well as Gear and Media accounts. Her direct focus revolved around managing partnerships and implementing projects that had a strategic emphasis on sustainable business growth in new and existing markets. Through her strategic lens and assessment of partner needs for global opportunities, Bach was an integral stakeholder in onboarding new partners, implementing new strategies, evaluating risk, and fostering product-growth on a global scale.

"We are thrilled to welcome Kim as a member of the Destinations International team," said Don Welsh, President and CEO of Destinations International. "She has a wealth of knowledge in the areas of sales and services and has extensive experience with fostering relationships with existing and potential partners. Her passion for the travel and tourism industry is apparent and we look forward to her strategic ideas on continuing to build our partnership program."
"The strategic partners at Destinations International help the association's members around the world achieve their goals," said Bach. "I am excited to work with the Destinations International community to facilitate connections and to provide resources that can help businesses grow and strengthen our entire industry."
Previous to working for the Adventure Travel Trade Association, Bach worked as a Program Manager for a high-end expedition travel company and was responsible for global travel logistics and operations for over 35 maritime and overland programs. Before this, Kim worked in strategic positions at Visit Seattle, the official destination organization for the city of Seattle and the Pacific Northwest. Within that space, she led customer-facing engagement for member services, provided support for six international inbound markets, and partnered alongside large companies such as The Washington Tourism Alliance, Delta Airlines, and The Washington Wine Commission.
Bach earned a Bachelor of Arts degree in Strategic Communications from Washington State University and has traveled to over 60 countries across six continents.
###
About Destinations International:
Destinations International is the world's largest resource for official destination organizations, convention and visitors bureaus (CVBs) and tourism boards. Destinations International is about serving destination marketing professionals first and foremost. Together with almost 6,000 members and partners from nearly 600 destinations in approximately 15 countries, Destinations International represents a powerful forward-thinking, collaborative association; exchanging bold ideas, connecting innovative people and elevating tourism to its highest potential. For more information, visit www.destinationsinternational.org.
About the Author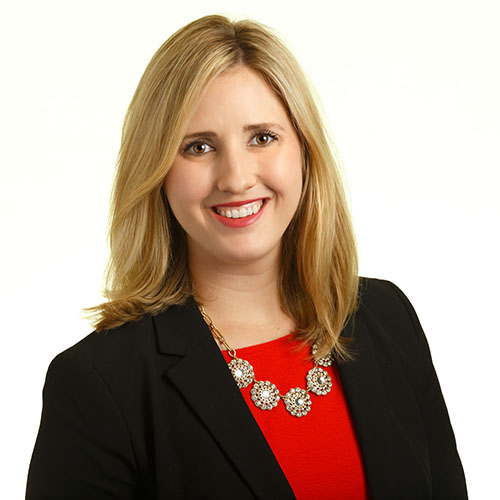 Vice President of Communications
Destinations International
About the Author
Caitlyn is responsible for the strategic communications that promote the association's mission and goals. Her prior industry experience includes five years at the Alpharetta (GA) CVB leading the organization's public relations efforts including working with local, regional and national media.